Perhaps the reason why we love dogs so much is because we're pretty much alike. We both love having fun, sleeping, and, of course, eating!
Our pet pups are genuine foodies, but sometimes, this love for food makes them break the rules that we have set. That's why it's always a really good idea to train our doggos about being patient and disciplined when it comes to food. Although don't be surprised if your pooch doesn't exactly do as they are told because they simply love eating!
Youtuber Courtney Budzyn decided to put her fur baby Tucker, to the test. The pooch has a Youtube channel where he has over three million subscribers, and Courtney decided to film the test.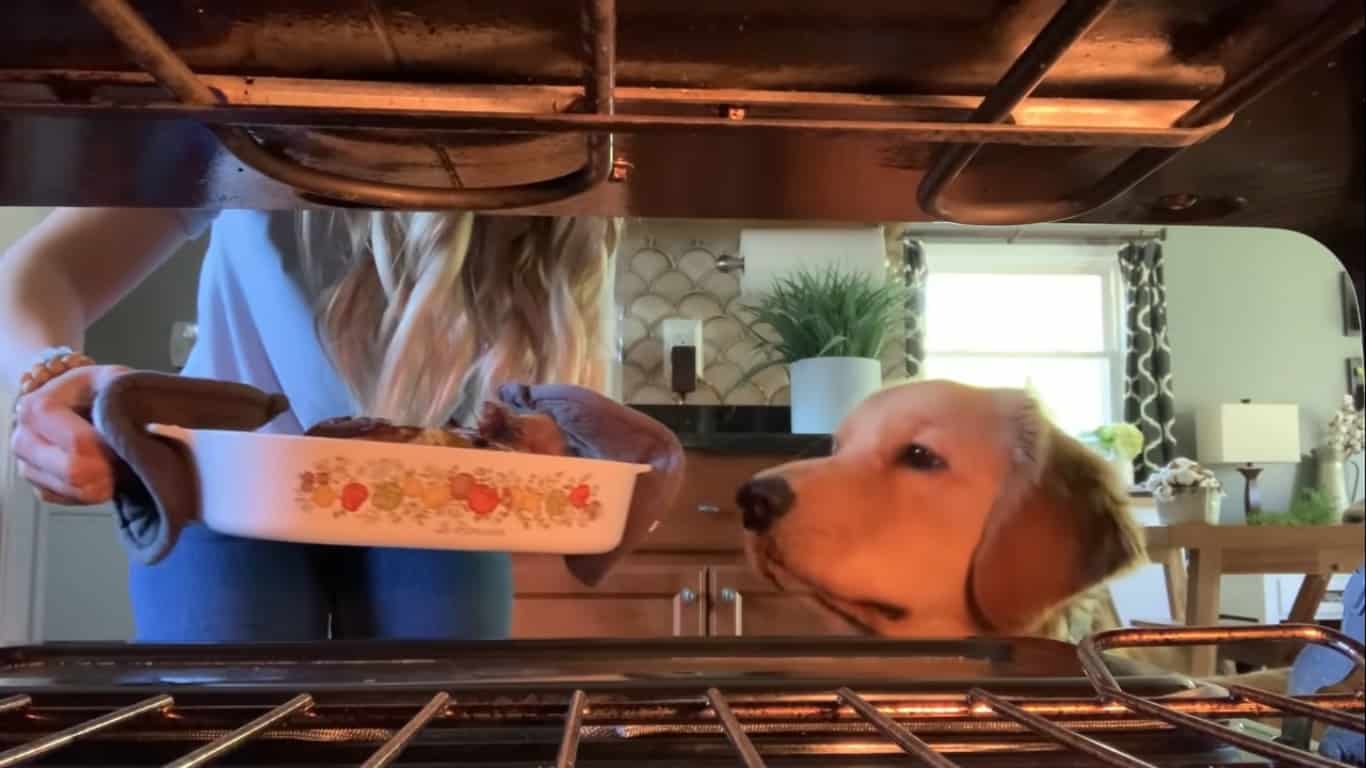 The dog mom baked a whole roaster chicken in the oven, and as soon as she pulled it out, Tucker immediately went to the kitchen. Repeatedly, Courtney told her fur baby that the chicken was not for him. But even if he couldn't eat it, the pupper sniffed it repeatedly, and he even licked his lips.
Tucker's eyes were also locked on the roasted chicken, but surprisingly, he acted differently when he was left alone with it. Courtney brought her dinner to the living room and placed it on the coffee table. She chose this table so that Tucker can get a good look at the roasted chicken.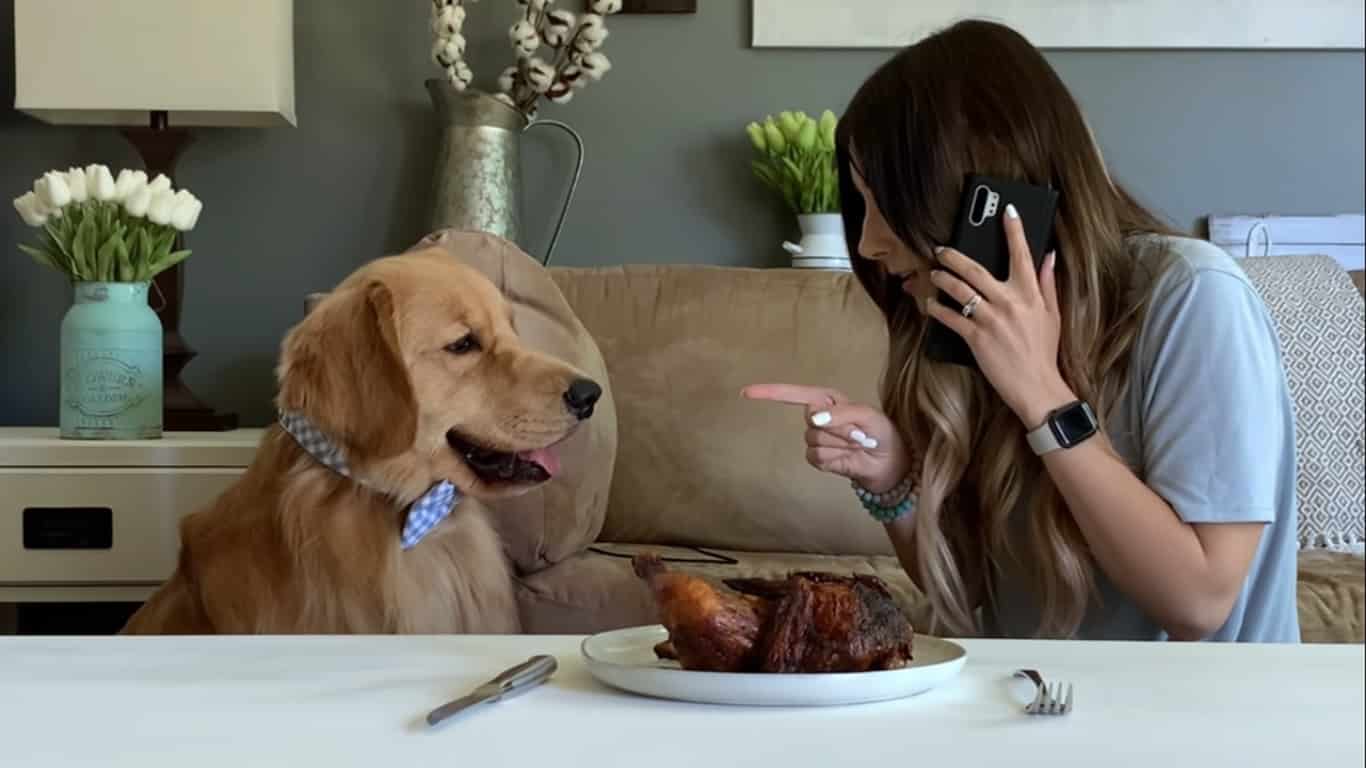 Courtney then left the living room, pretending to talk on the phone. Surprisingly, Tucker was so disciplined that he did not even look at the food in front of him! This pooch truly is special! When his dog mom came back, she was surprised to see that the chicken was untouched.
So, to reward his patience, Tucker got a few chunks of white meat. However, Courtney put a little twist on the test. After feeding Tucker a couple of pieces, she left again to get some tissues. Unfortunately, this time around, Tucker had his way with the roasted chicken! But we can't really blame him as the pupper was just probably confused whether or not he's allowed to eat. See the hilarious doggie clip below.
Credits: Tucker Budzyn