DAR Animal Rescue received a phone call about a dog that was in dire need of help. Ermioni, the group's founder and lead rescuer, gathered two more of her friends and asked them to help with the mission. They rushed when they learned it's been two hours since the stray appeared in the neighborhood.
On their way, Ermioni stayed in contact with the person who made the call. She learned that the dog starved and he was too weak. He tried to walk, probably looking for food, when he suddenly collapsed beside a heap of trash.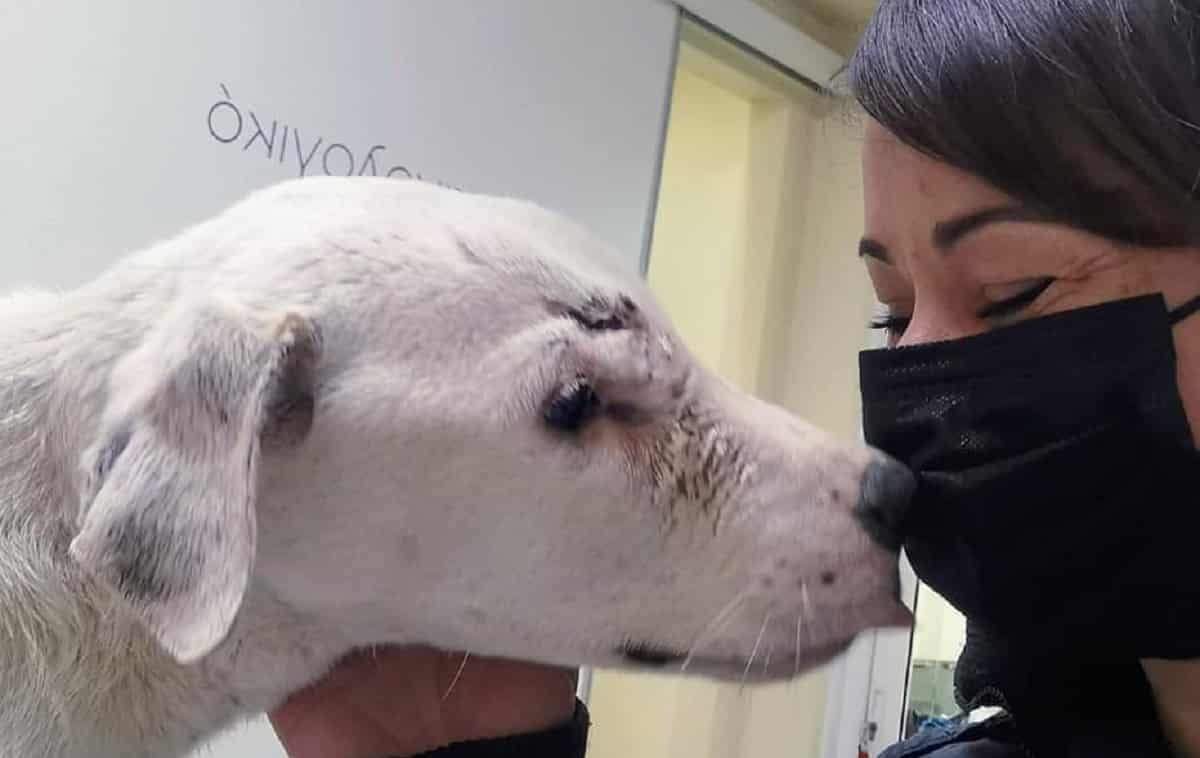 It was raining and the roads were dark so the rescuers had to be extra careful driving. There wasn't too much visibility but they drove fast to make it to the site as soon as possible. When they arrived, the dog wasn't there anymore.
The rescuers searched for the pup all over the area but they didn't find him. Suddenly, a concerned neighbor showed up and told them that someone moved the pup. A woman with a golden heart lured the dog into her yard to shelter him from the rain.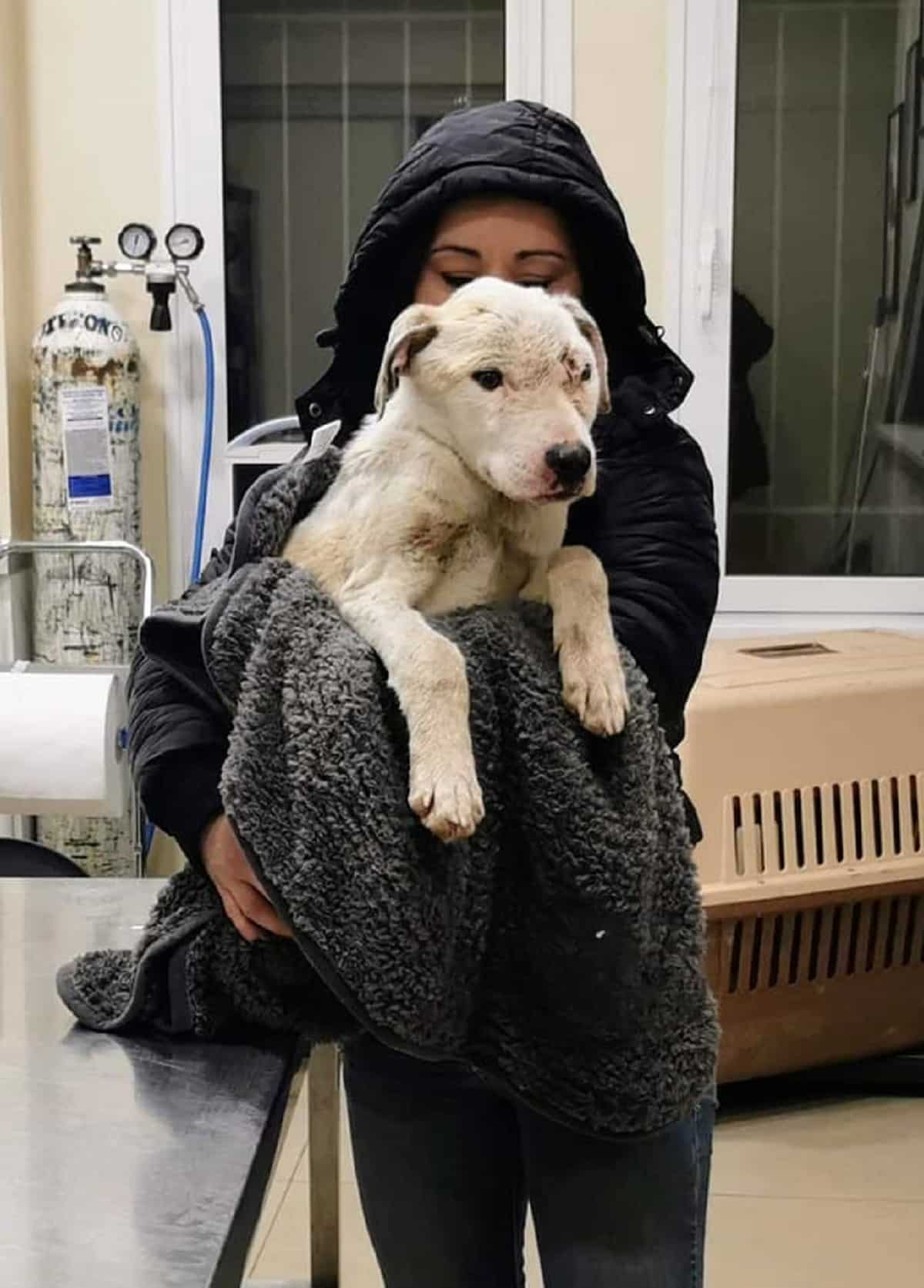 When the rescuers made it to the woman's house, they found the dog, which they named Casper, later on, sitting in a corner. The poor pup shivered so they wrapped him with a blanket and tried to keep him warm.
Ermioni encouraged Casper to stand up but he was too weak and fragile to make even the slightest movement. So instead, she gently scooped him up and carried him in her arms. From the rescue site, they drove him straight to the emergency animal hospital nearby.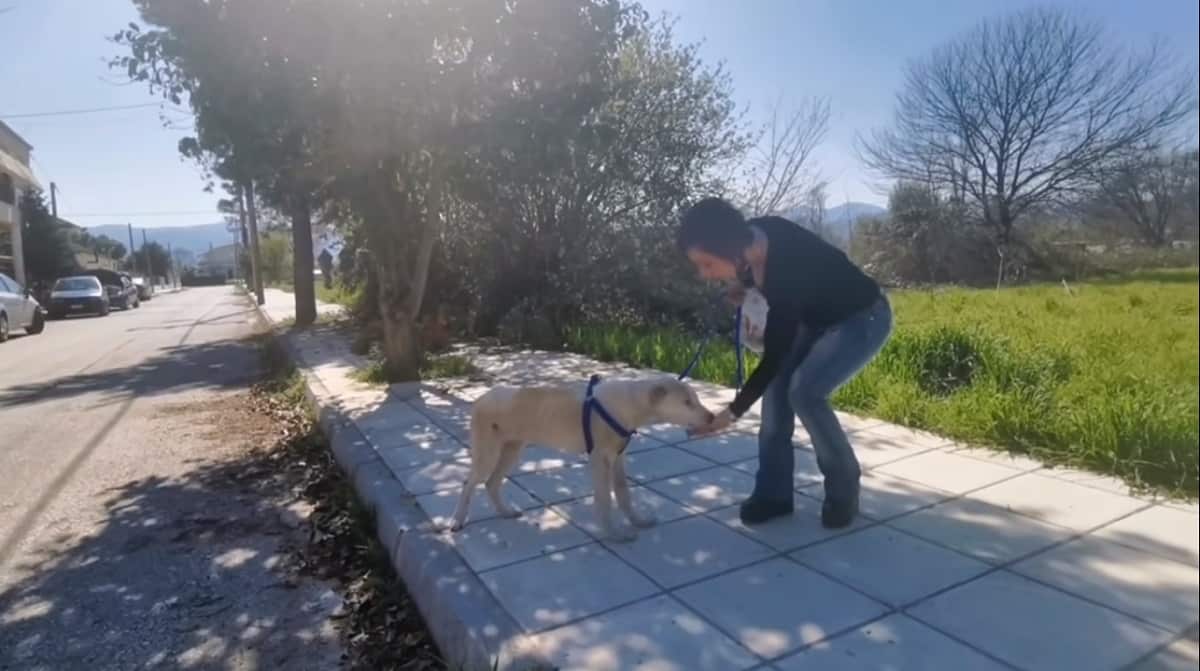 Casper got a full meal once they made it to the vet. He stayed for a few days at the clinic, where the vets treated him for dehydration and malnutrition. And once he was stronger, Ermioni came back and brought him home.
Casper will continue his recovery at the DAR Animal Rescue. He still needs to add some more weight but soon, he will start searching for his new home.
Credits to DAR Animal Rescue