Olena Pyanov, Love Furry Friends Animal Rescue's lead rescuer, received a call about a stray puppy found right by the side of a busy road in a small town in Ukraine. She knew how dangerous the roads were so she wasted no time. She hopped into her car and drove straight to the site.
Once she made it to the rescue location, the rescuer pulled over and immediately started searching. She noticed there were too many vehicles passing by so she needed to act fast. A few minutes later, she found the puppy sitting in the bush.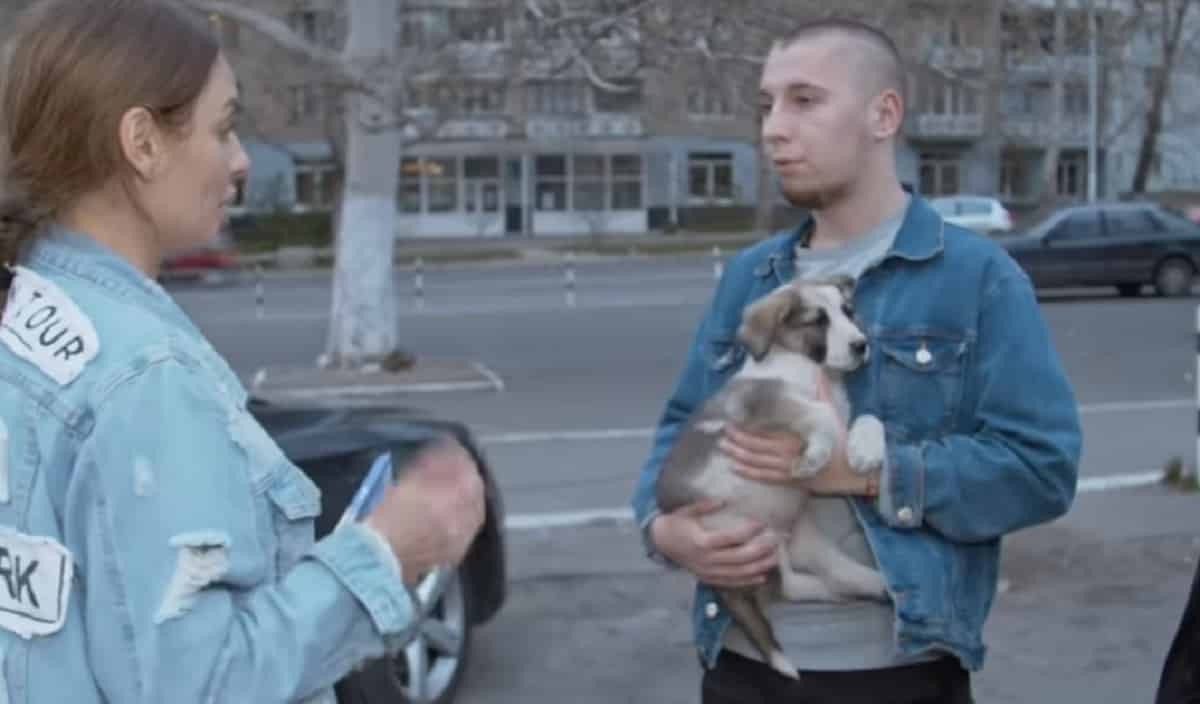 The young dog looked so gloomy. There was no solid proof that someone dumped him in that remote area. The sad looks in his eyes, however, indicated he longed for love and attention.
Very gently, Olena scooped the male puppy up and loaded him inside the car. She made sure he was comfortable. And just as before they were ready to leave, she heard cries coming from the street drain.
Befuddled and worried, the rescuer stepped out of her car once again. She had to take a look, she told herself. She just couldn't leave without knowing what it was.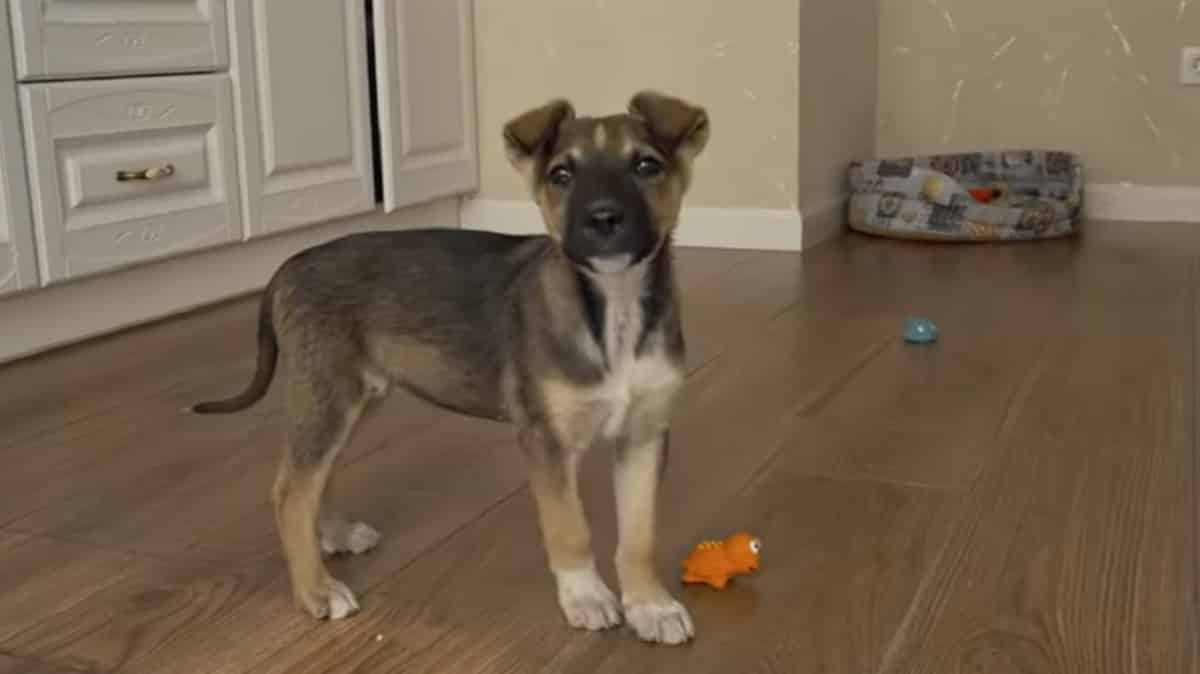 When Olena heard the cries one more time, she knew it was a puppy. She grabbed some food from her car and used it to lure the little to come out. But the pup was so scared that she walked toward her a few steps and then retreated further.
Moments later, a kind man showed up and helped Olena secure the dog. She thanked him and another younger man approached her. He offered to adopt the first puppy and assured her he will take good care of him.
Olena had a few words with the young man and eventually confirmed he'd be a good furdad for the puppy. She let him take him and then she left and drove the female pup back to the shelter.
The female puppy, named Emma, needed some time to trust humans again. Thanks to all her new friends at the rescue center, she learned that the world wasn't that scary after all. And soon, she met her new mom and started a new life with her.
Credits to Love Furry Friends Animal Rescue