Every dog lover has their own reasons why they prefer doggos over other animals as pets. Perhaps one of the top items on this list is the fact that our fur babies can take part in our hobbies.
Dogs simply love to have fun as much as they love their humans. This is why they are always willing to participate in our activities. Whether we're skateboarding at the park or surfing in the ocean, our adventurous furry buddies are always raring to go.
Apparently, our doggos are also game when it comes to extreme sports, which is a bit of a surprise. Most puppers scare easily, so they're not exactly the animals that we would often associate with thrill-seeking. But a three-year-old Samoyed from France basically changed the way we look at doggos.
This fluffy pooch is Ouka, the paragliding pupper. He had become some kind of an internet celebrity after his video gliding through the French Alps with his dad went viral.
Ouka's human, Adrien Nisan, adopted the Samoyed because he needed a companion during his adventures. The 39-year-old dog dad had been living in his van for three years, traveling and paragliding across Europe. He started feeling lonely, and he knew that a loving dog would solve his problem.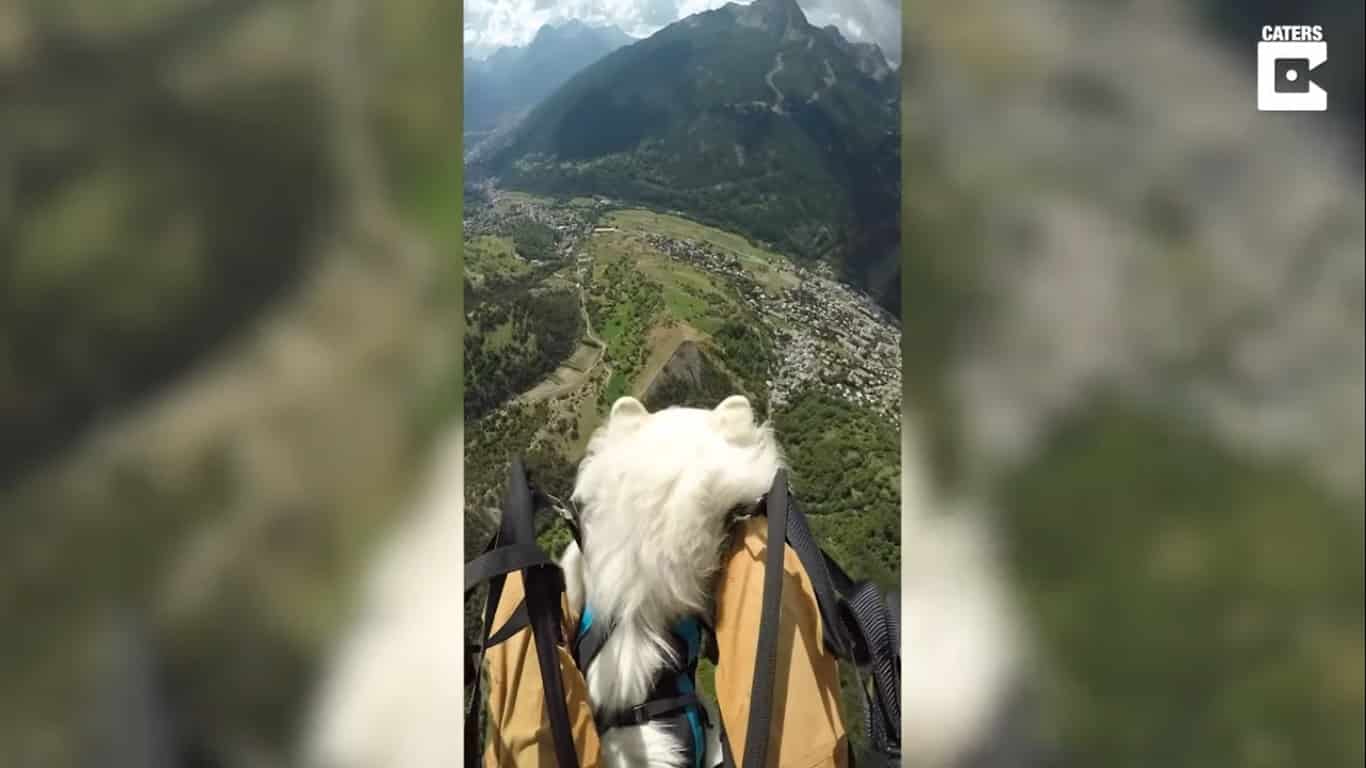 Ouka, on the other hand, had been returned to the shelter twice. It seemed that nobody wanted the poor pooch. But as it turned out, Ouka only needed to meet the right person, and that's where Adrien stepped in.
The thrill-seeking dog dad shared that they've been living in the mountains for a couple of months, so he figured out that Ouka was not afraid of heights. Not long after this realization, Adrien decided to take his pooch paragliding.
Check out this furry adrenaline junkie in the adorable clip below.
Credits: Caters Clips