When there's a baby and a dog in the house, expect the unexpected. That being said, what should you expect when there are three pets plus a newborn in the house?
The Kanaka family just welcomed their daughter, Capri. She's adorable, of course, and as it is when you're a newcomer, you've gotta meet all the present occupants of the crib.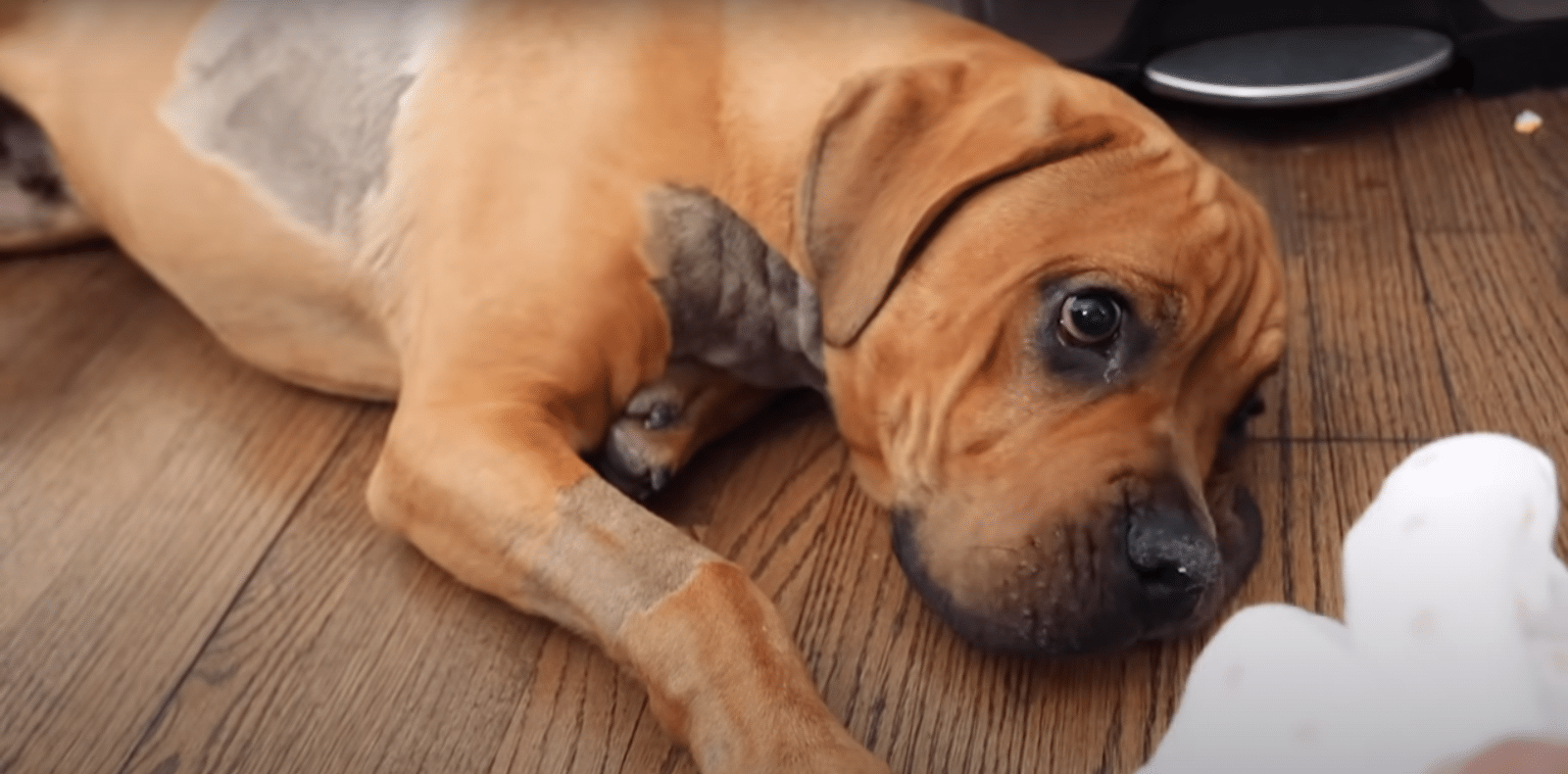 So baby Capri got introduced to doggos Flip and Zoe, but the highlight's Kobe, the blind fur pet of the family. He's unique, gentle, loving, and not as rowdy as the other two.
The other dogs met the baby first; Flip, the boxer, found the baby exciting and promptly went on protective mode. Zoe, a tiny dog with a huge personality, ignored the baby altogether. She didn't like the competition.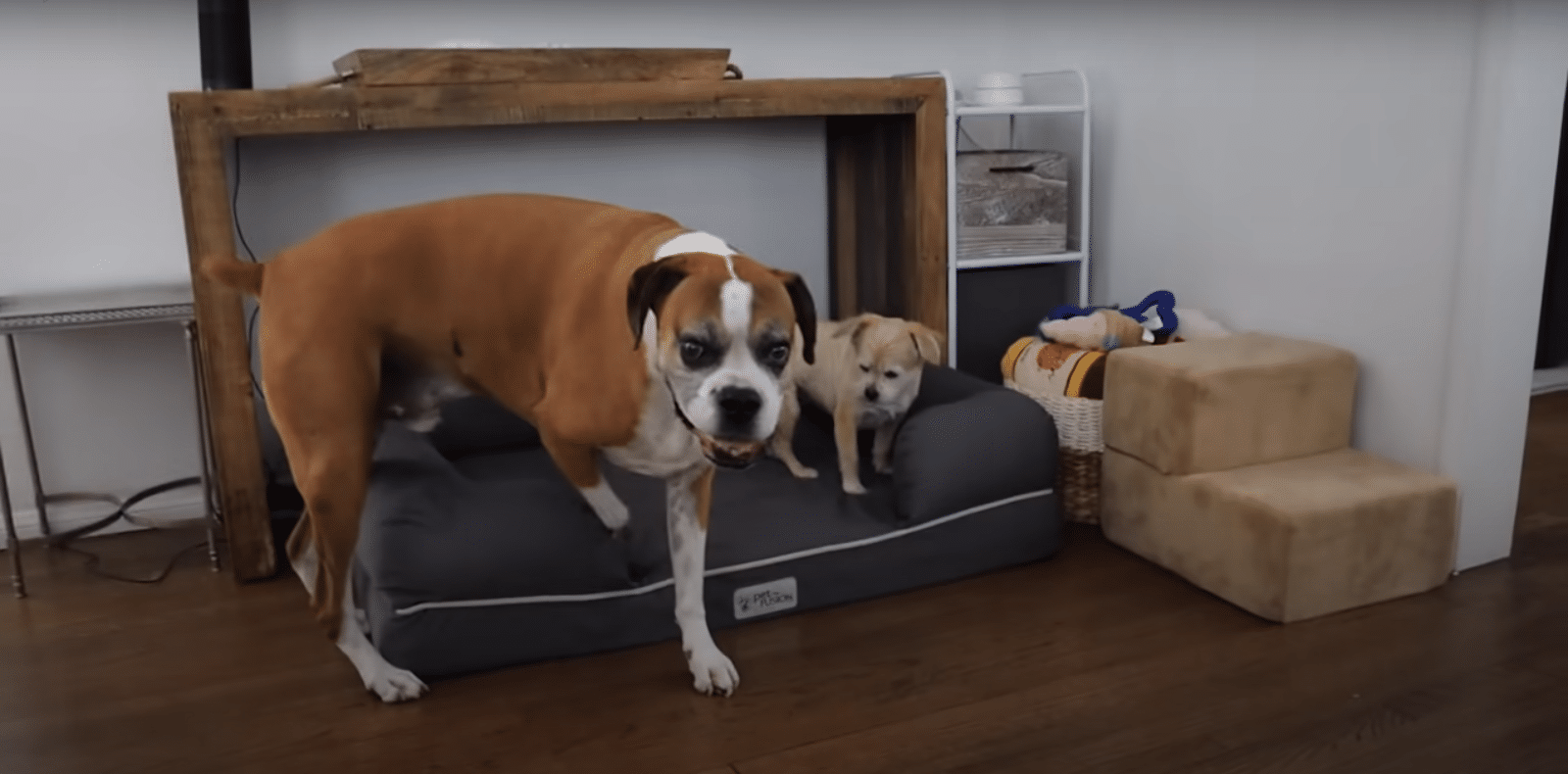 Kobe was chill; he let his dad guide him to where the baby was, and he listened to his commands. They gave Kobe the baby's blanket first to help him get comfy with her scent.
Kobe then drank water first before finally meeting Capri. He sniffed her little leg, then went on to discover more of the tiny hooman who suddenly joined the family.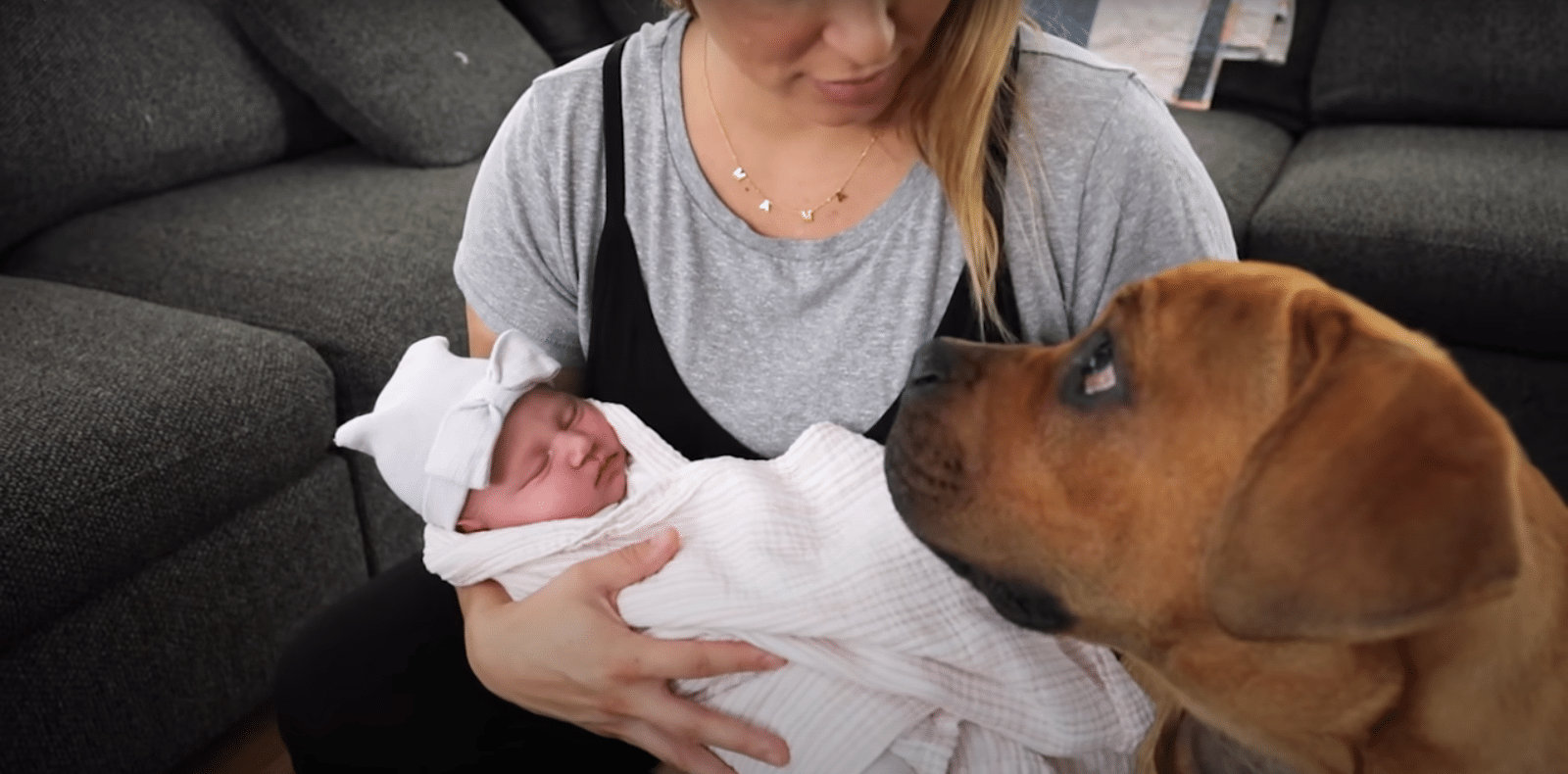 The blind dog thought she smelled familiar; he was probably getting a mixed scent while Capri was in her mom's tummy. Kobe acted like a big brother, and for a pet who couldn't see, he behaved excellently.
We could kinda tell that Flip's gonna be the lead protector, Kobe next, and Zoe, last. That's still something to celebrate because Capri will not grow with a lack of playmates.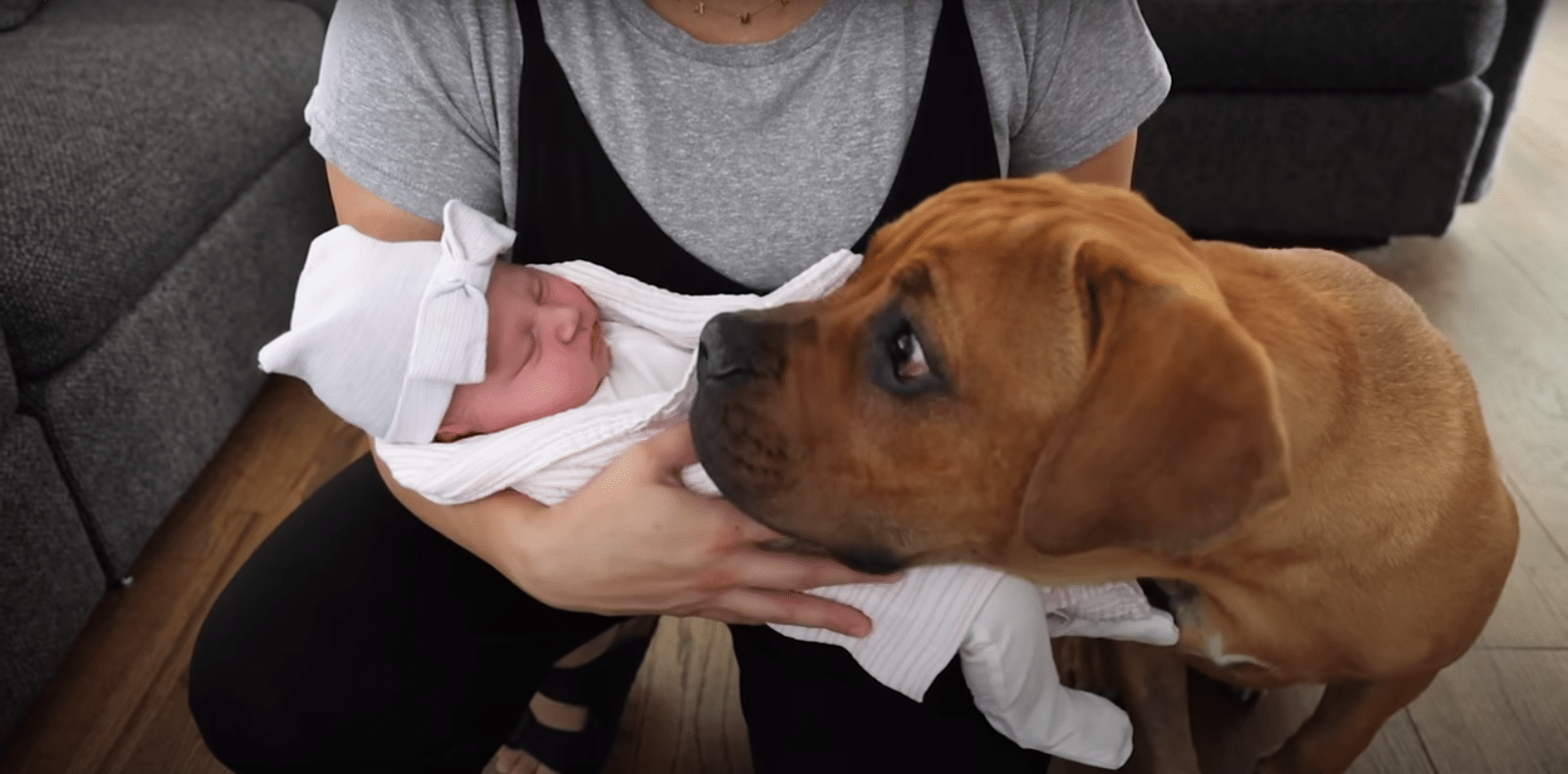 She'll also get to be with the coolest bunch around, and that's such an excellent primer for learning social skills. Mom and Dad wouldn't have to worry too much about keeping the baby safe with three bodyguards around!
Photo and video credits to PAWONDER via YouTube