Meet Junebug, a curious little pooch who, despite her size, has a big personality. However, she looks a bit intense sometimes.
A picture of this four-pound dog has been circulating around the internet recently. In the photo, the little pooch is peering over a tall fence, looking like giving the viewer a ghoulish gaze.
The person who shared the viral photo on Twitter captioned it, saying he had never been more terrified of a dog.
Junebug's photo went viral, and people who have seen it compared her look to that of the Joker, the clown from the movie "It," and Beetlejuice.
Her expression is indeed kind of spooky. However, in reality, there is nothing to be scared about Junebug.
Tim K., Junebug's owner, said that his pooch is adorable and charming. She loves meeting new people, and everyone falls in love with her.
However, the pooch sometimes looks disgruntled — even when she is not.
The remaining question is: how is such a small dog peeking over a tall fence?
According to Tim, they got a privacy fence in their backyard, but now and then, his dog wants to see the other side, and he'll then pick Junebug up, hold her, and let her peek over.
As it turned out, Tim's wife was the one who took the picture, which he then shared with an online dog-loving community.
For the couple, it was only an adorable photo. Tim and his wife only realized that the dog got an intense expression after people commented about it.
However, that's how Junebug is.
Her fur parents never intended for Junebug's picture to go viral or for everyone to think that she's scary. But what's important is that they know the real Junebug and are glad to tell people about her.
The couple has always loved dogs. For them, Junebug is part of their family. If the pooch knew about the attention she was getting, she would surely be ecstatic.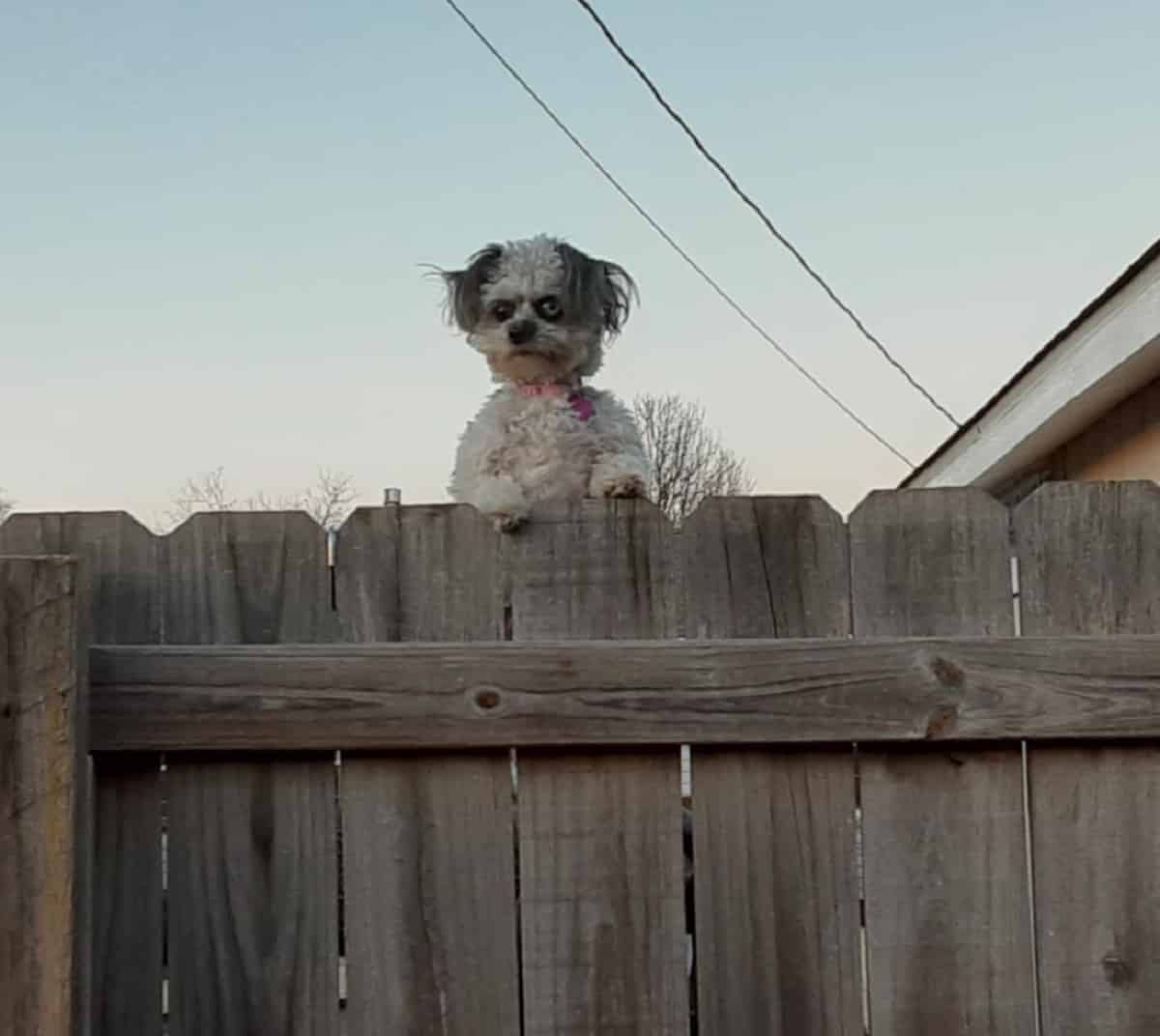 Credits to Rob N Roll