Dogs love being close to their loved ones no matter what activity they're performing. Even if canines sometimes prefer having alone time, they're more than willing to accommodate some cuddles if the need arises.
Thus, one gentle Newfoundland eagerly welcomes its Cavalier Spaniel fur brother looking for some cuddle buddy. Though the Newfie wants to take a nap in peace, it receives its canine brother with open paws.
Big brother, can I snuggle with you today?
In this adorably heartwarming footage, two cute pooches stand across each other on a wooden floor. One of the dogs' a spot-furred Cavalier King Charles Spaniel named Rambo, while the brown-furred Newfoundland's known as Samson.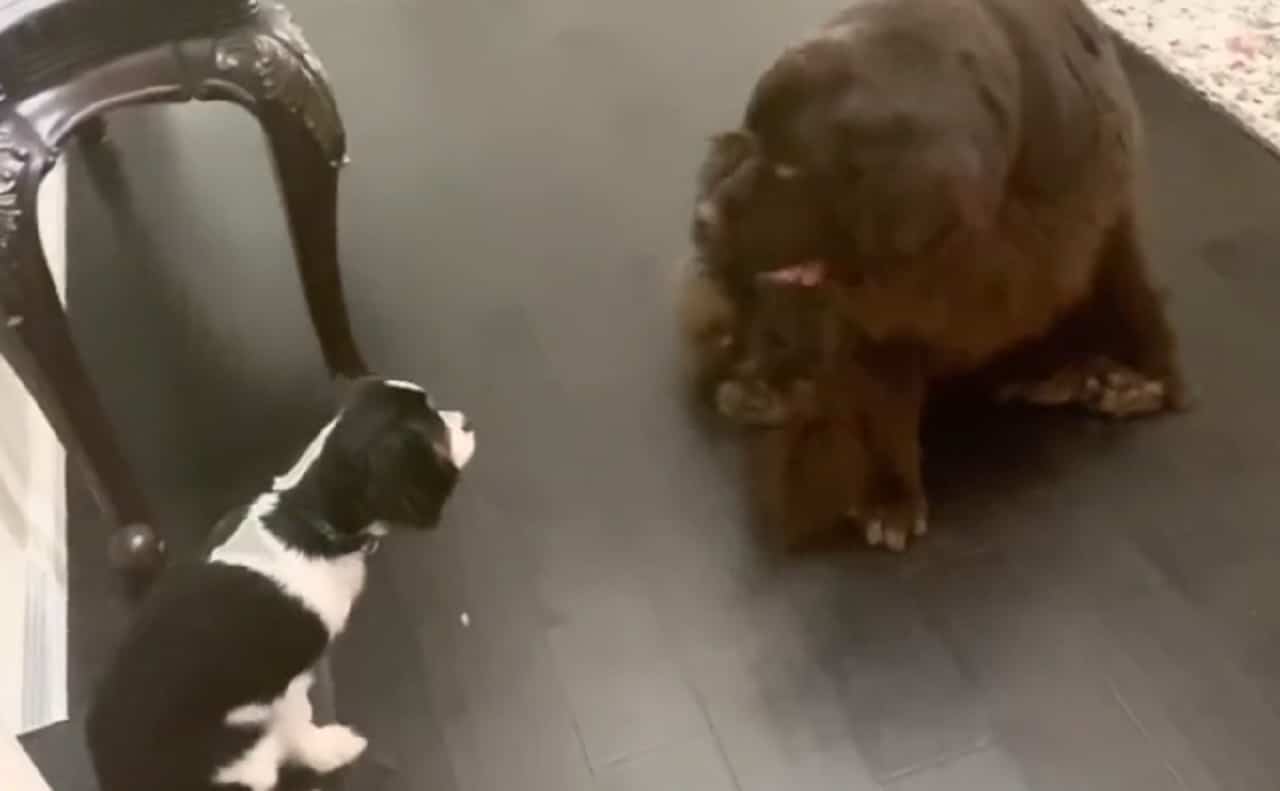 At first, it seems Rambo and Samson have a standoff as their gazes never falter from each other. Even as the Newfoundland settles itself on the floor, it makes sure to make eye contact with its Cavalier Spaniel brother.
For the next few seconds, this scenario continued with Samson carrying on to scratch his ears. However, Rambo can't bear to merely watch as he hurriedly trots towards the Newfie and give him some sweet kisses.
Okay, let's go to sleep, shall we?
On and On, Rambo continues with his affectionate gestures towards Samson. But, no matter how furtively Rambo kisses his brother, Samson seems too preoccupied with his task.
After what seemed like an eternity, the busy Newfoundland finally called it a day as he lies on their floor. Despite the change in position, Rambo continues licking his beloved brother as if he's trying to curry favor.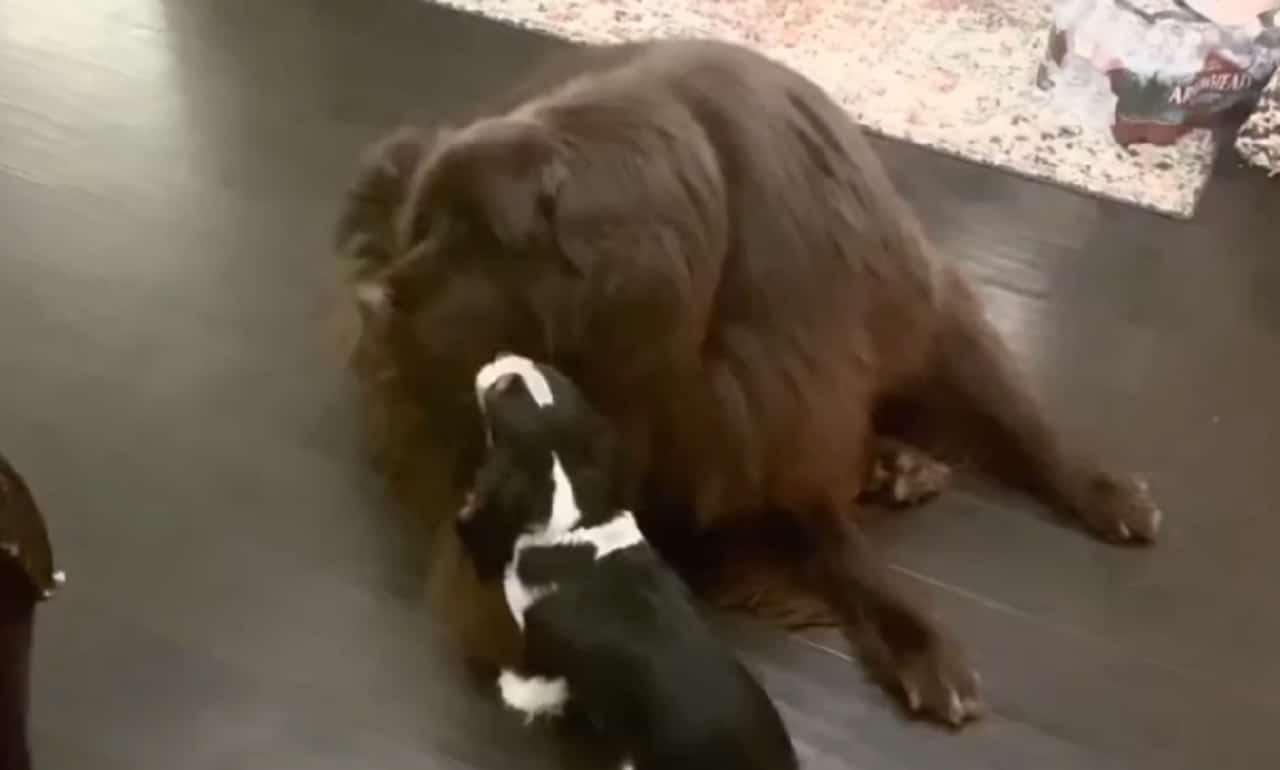 And it seems that's what's happening as the cute Spaniel pup even wags its tail to look more adorable. By the looks of it, Rambo's trying to convince Samson to let him snuggle with him during his nap.
Do you think Samson and Rambo enjoyed a peaceful nap together? Find out by taking a peek at these adorable dogs in live-action.
Video Credit: Rumble Viral via YouTube