Receiving gifts from our loved ones is perhaps one of the happiest moments of our lives. No matter what gift they give you, you won't mind as it shows how much that person cares for you.
But, one pup isn't thrilled with its first sweater gift from Mom. Though the puppy's getting used to wearing a cozy sweater, one can't help but laugh at how it tries yanking it off instead.
Oh, is this my Christmas gift?
In this hilarious video clip, a black-furred puppy stands in the carpeted area of the room. But, it seems the pup's feeling playful as it soon begins chasing its tail.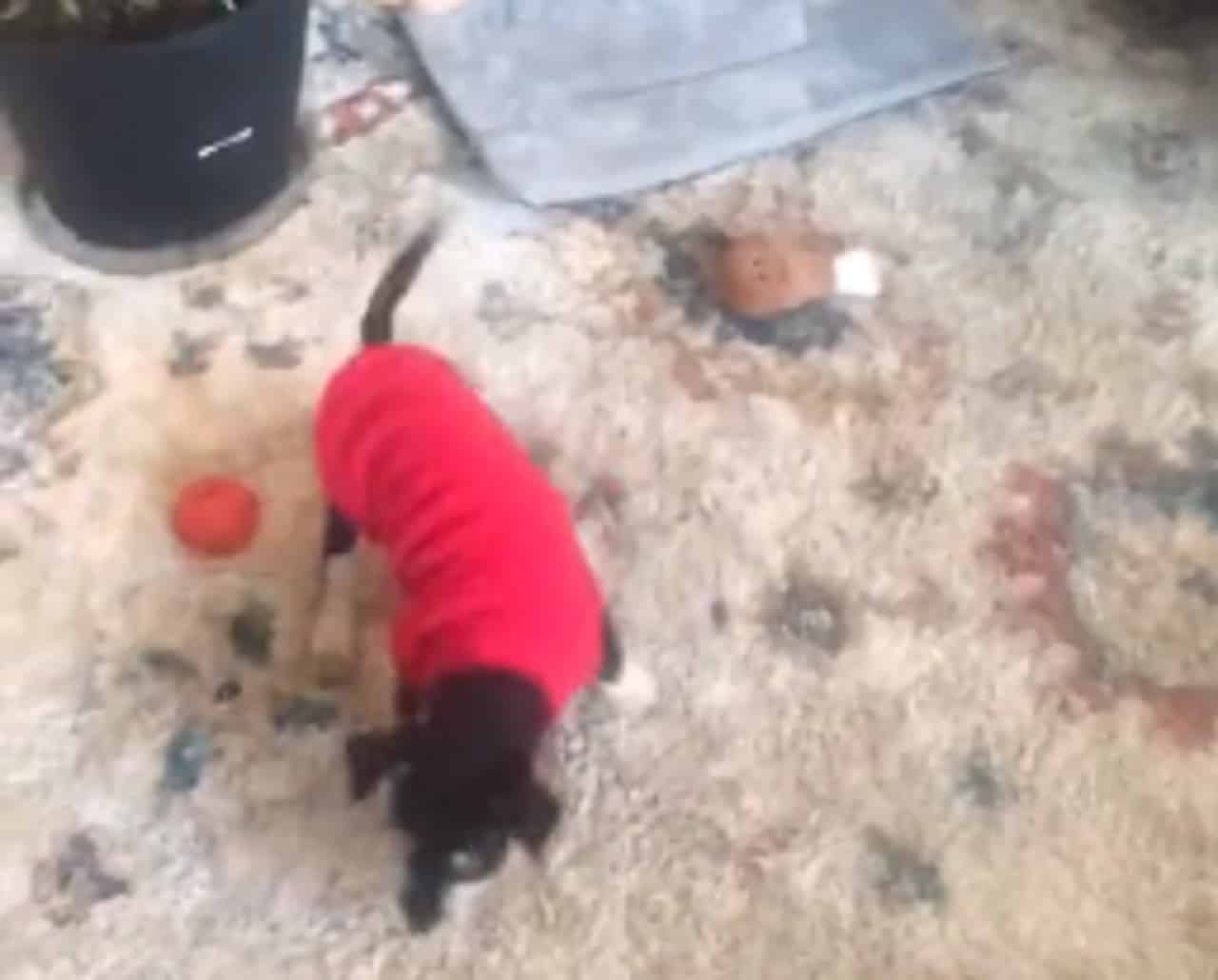 For the next few but crucial seconds, the canine carries on with its quirky activity, eager to bite off whatever's in its tail. Yet, the tail-chasing soon comes to an end as the pup begins doing a series of ninja rolls on the carpet.
With the way things look, Mom gives the doggo its first sweater. But, instead of running to Mom to express its gratitude, it begins acting funny instead.
Umm, it's quite uncomfy. Take it off, please!
As the video progressed, the funny doggo carries on with its ninja roll stint, eager to remove its sweater. The pup even runs to another corner of the room and lies on the carpet while trying to bite off the sweater's hem.
When the puppy still can't remove the sweater, it performs another ninja roll while trying to grab its hem. Yet, when this tactic still doesn't work, the irked doggo decides to take a break to re-strategize.
After its quick break, the pup combines several strategies to remove the sweater it's wearing. Do you think the pup's successful? Better keep watch of the canine in the footage link below to find out.
Video Credit: Rumble Viral via YouTube