Everyone loves kisses because it's an expression of love and affection. It tells the receiver that the giver thinks of him or her fondly, and we're all for it.
This huge Newfoundland named Ralphie definitely loves his hooman toddler ward. He may really be a giant, but he's so gentle that his parents allow him to give their baby boy kisses.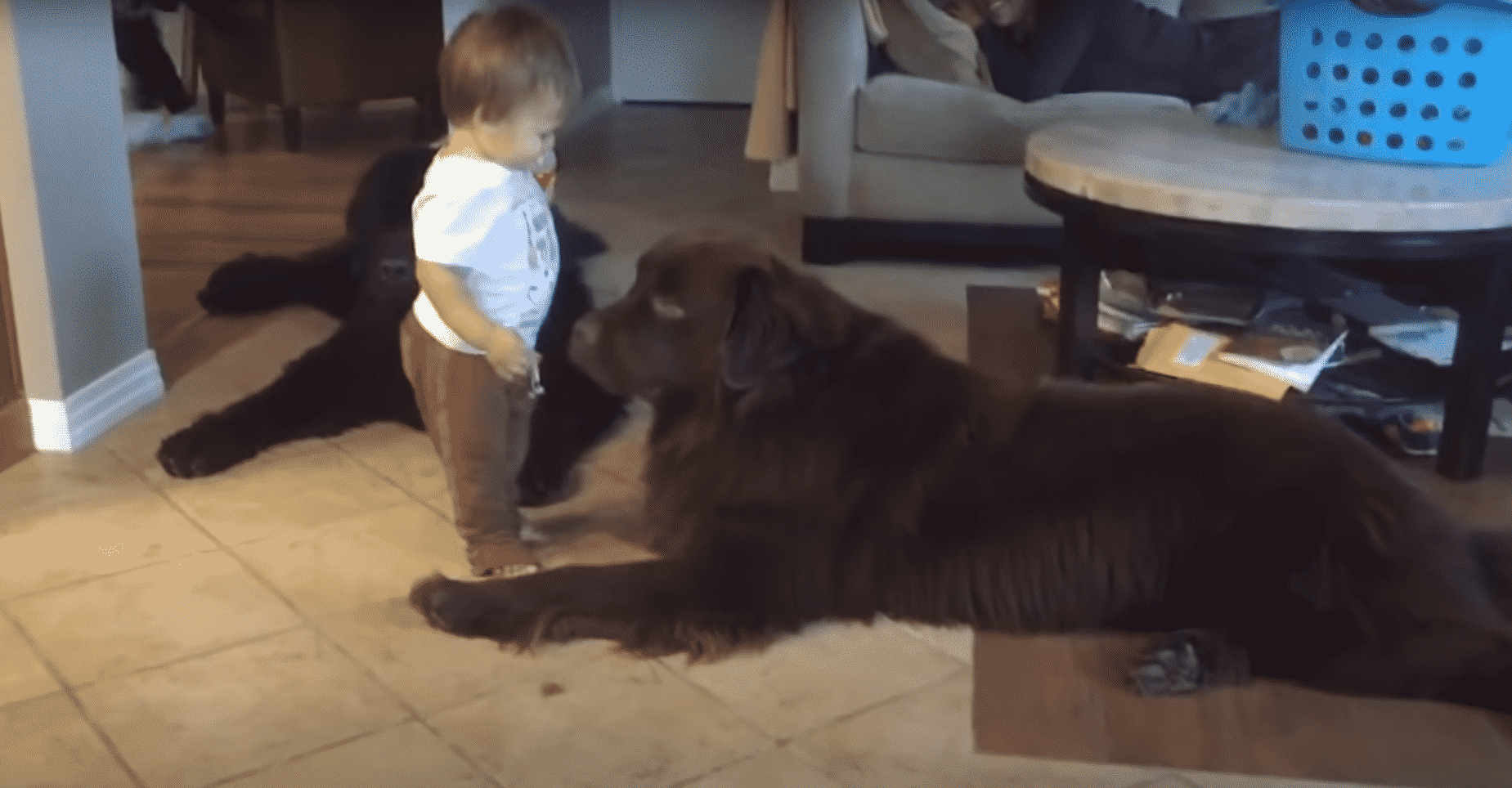 Ralphie's what you call a gentle giant, both in action and heart. He promptly gave his hooman brother a kiss when the toddler came near him and puckered up.
Something about that kiss must have been icky because the toddler immediately made a face. It wasn't a pleasant one, and it made his parents laugh with glee.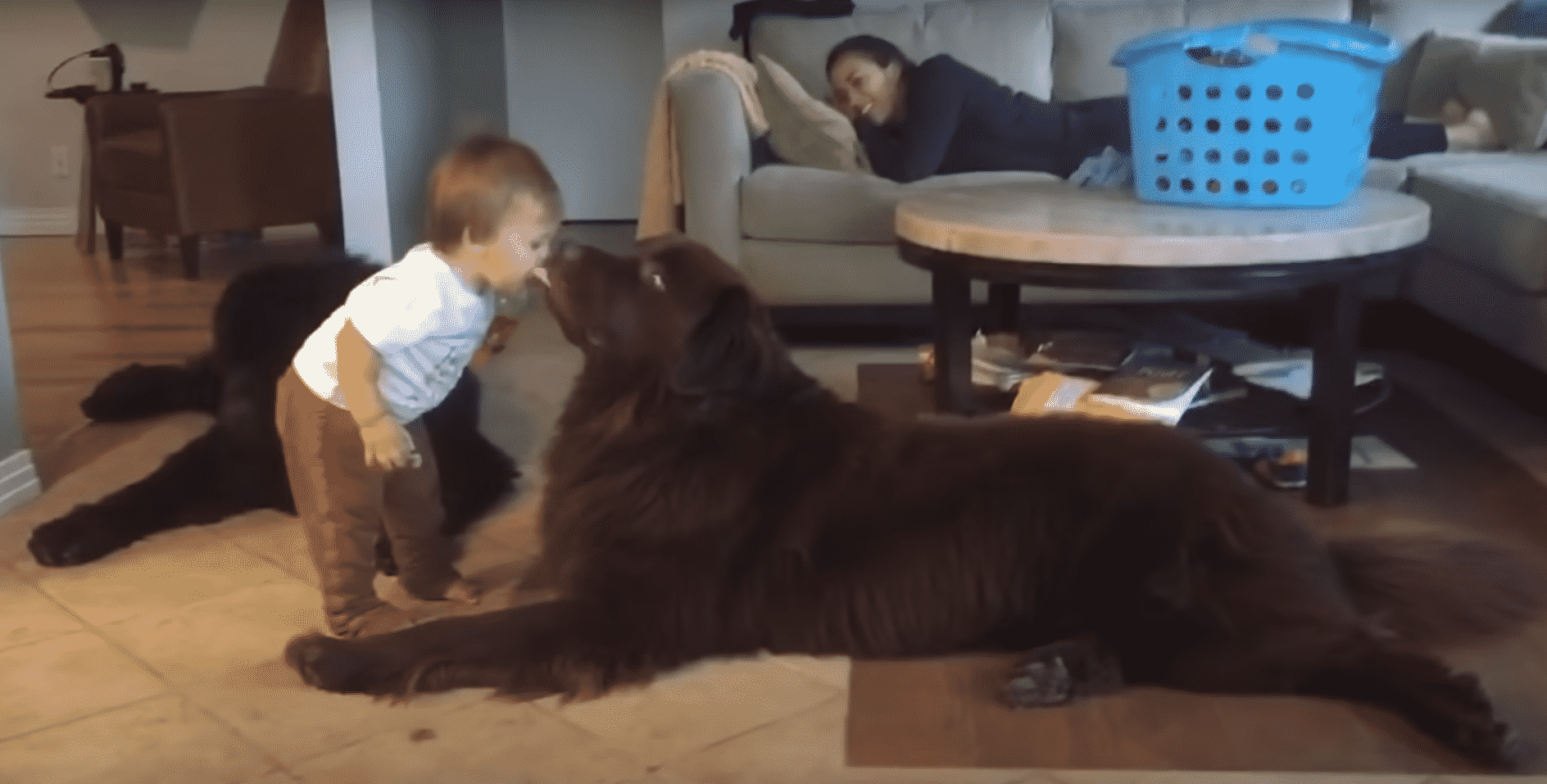 The Newf calmly stayed put, not offended about his ward's reaction at all. He'd given kisses to many people, so he knew that they were just fine, thank you very much.
The toddler was unimpressed, and he proceeded to walk out after showing mom and dad his disgusted expression. That made dad ask the massive Ralphie to give his kid more kisses.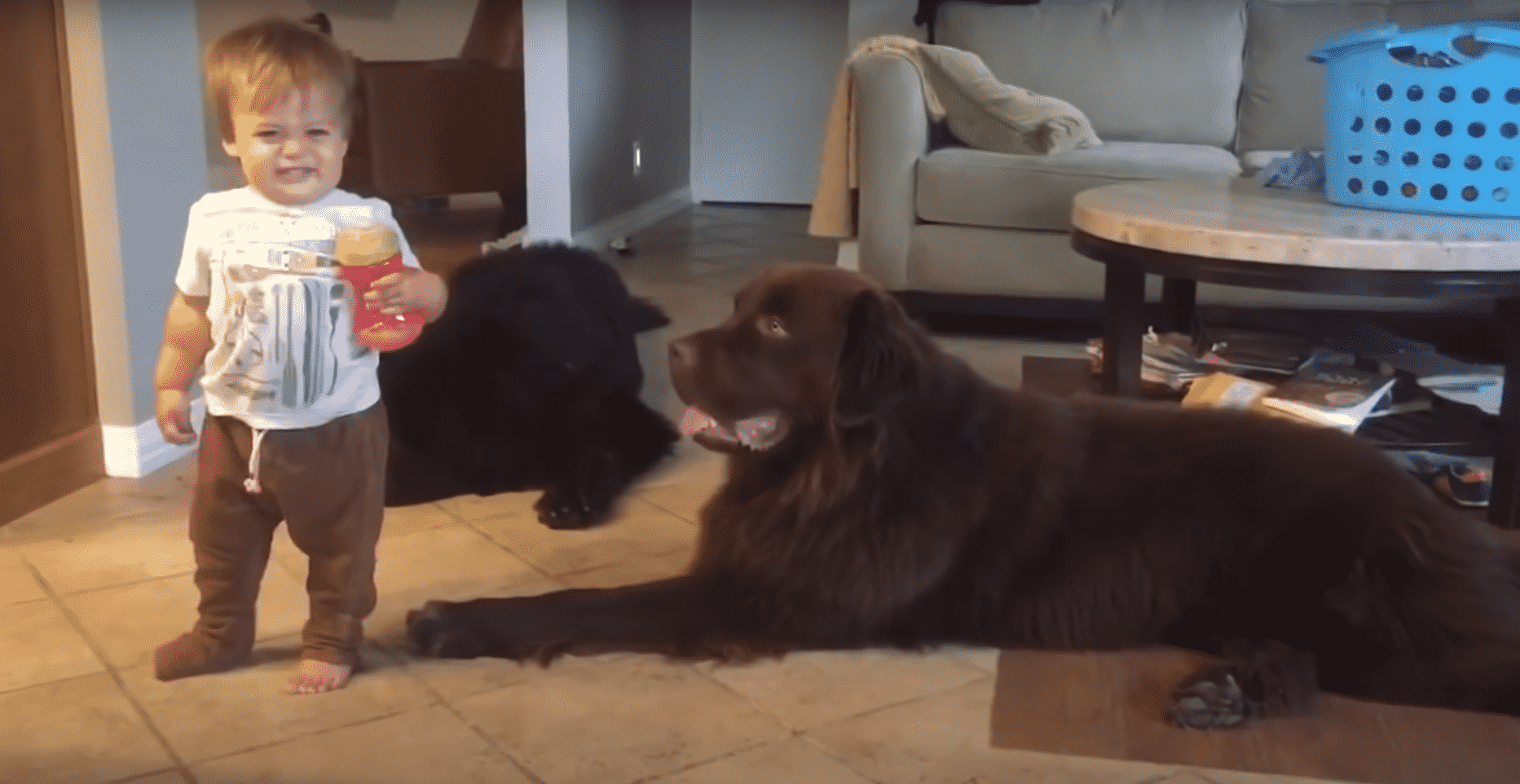 The baby boy walked back, and Ralphie immediately gave him a generous lick. The toddler still found the kiss disgusting, probably because he kissed with an open mouth.
We're not fans of children kissing dogs on the mouth, but we're sure his parents know what's best for him. The kid faced the camera and showed dad his disgusted face once more.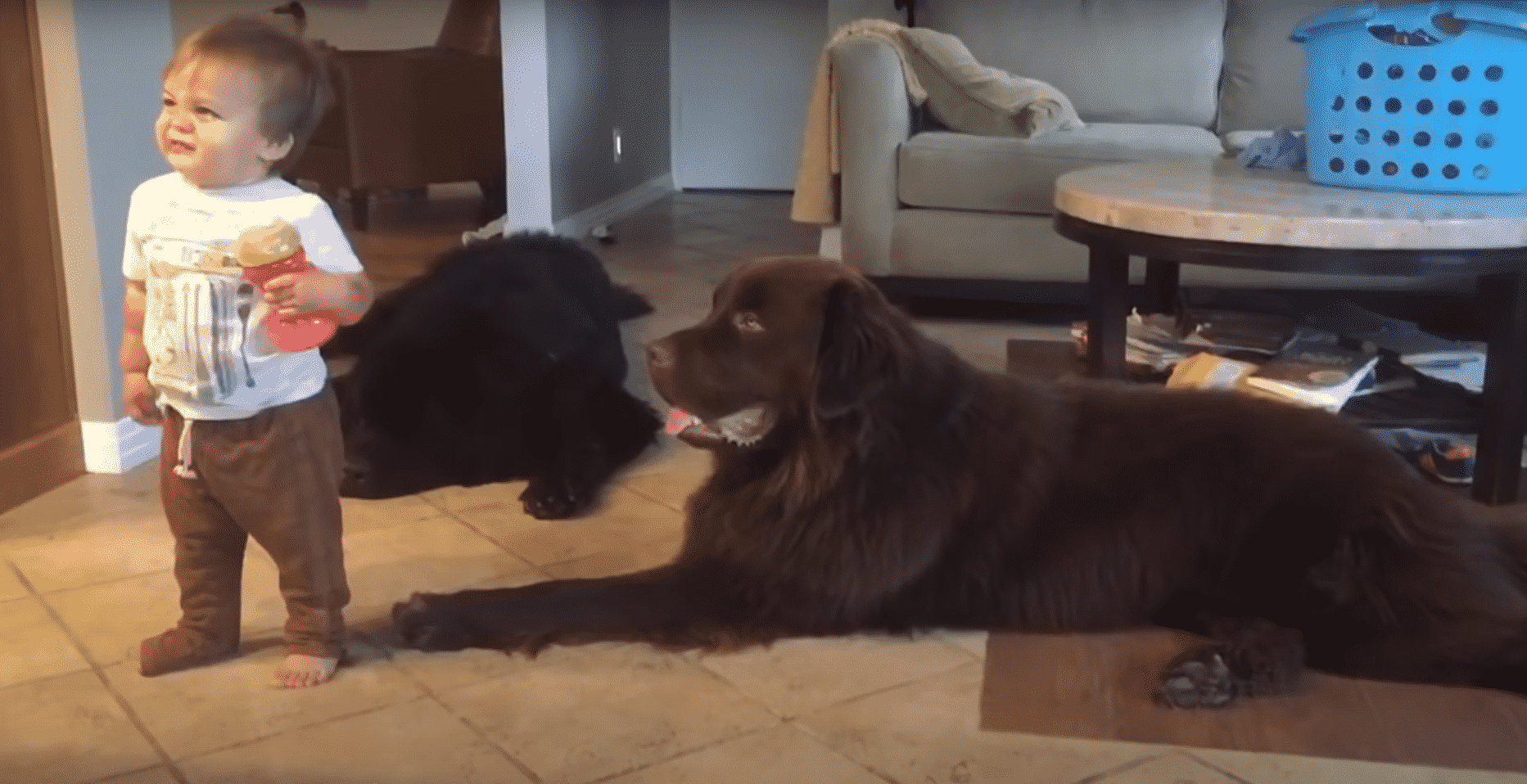 We couldn't help but laugh at his innocent expression of distaste. The one thing you could count on kids is their honesty, and this baby boy gave his honest answer alright.
We just hope that Ralphie didn't feel put off by his ward's genuine response to his kisses. Perhaps he'd enjoy it more if he kissed next time with his mouth closed.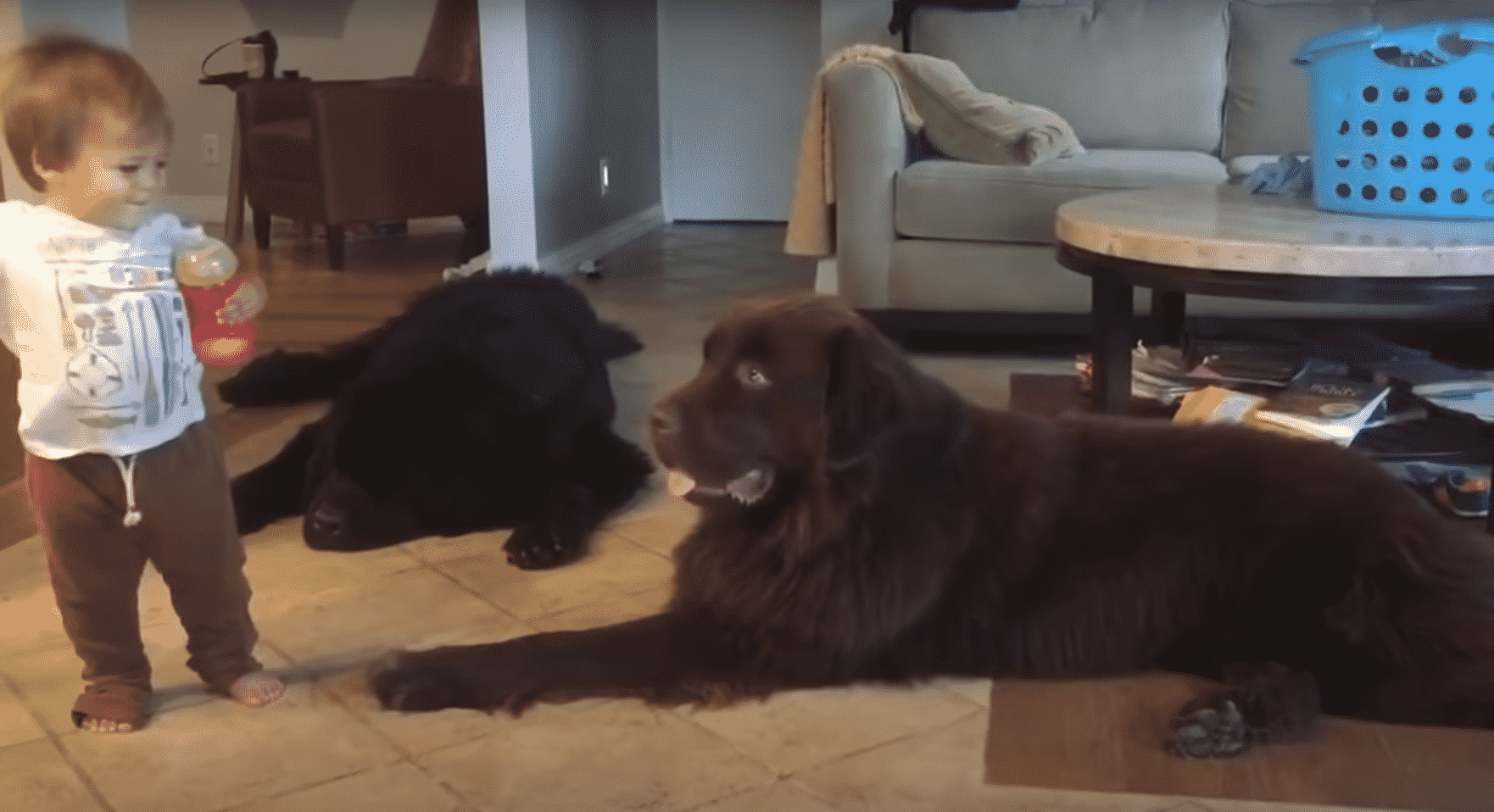 Many thanks for the fun you guys served!
Credits to raisingFISHERmen via YouTube