Being a part of the US Marines means you're a part of an elite force fighting to defend our country's freedom. During the war in Afghanistan, Marines were deployed to hunt down terrorists that were responsible for terror attacks in American soil. During the conflict, countless dogs became strays and have nowhere to go.
A US Marine named Craig Grossi knows first hand what the war in Afghanistan was like. However, despite being in between enemy attacks and defending themselves, Craig spotted a stray dog in a compound that was hungry, dirty, and covered in bugs. Craig knew that he had to do something for the dog, but he didn't know what.
As Craig went near the dog, he wasn't sure if the dog knew how to interact with humans. Seeing that the dog was in such terrible condition, the dog might be scared of humans. However, when Craig went near the dog, the dog noticed him, and instead of running away, the dog simply wagged its tail.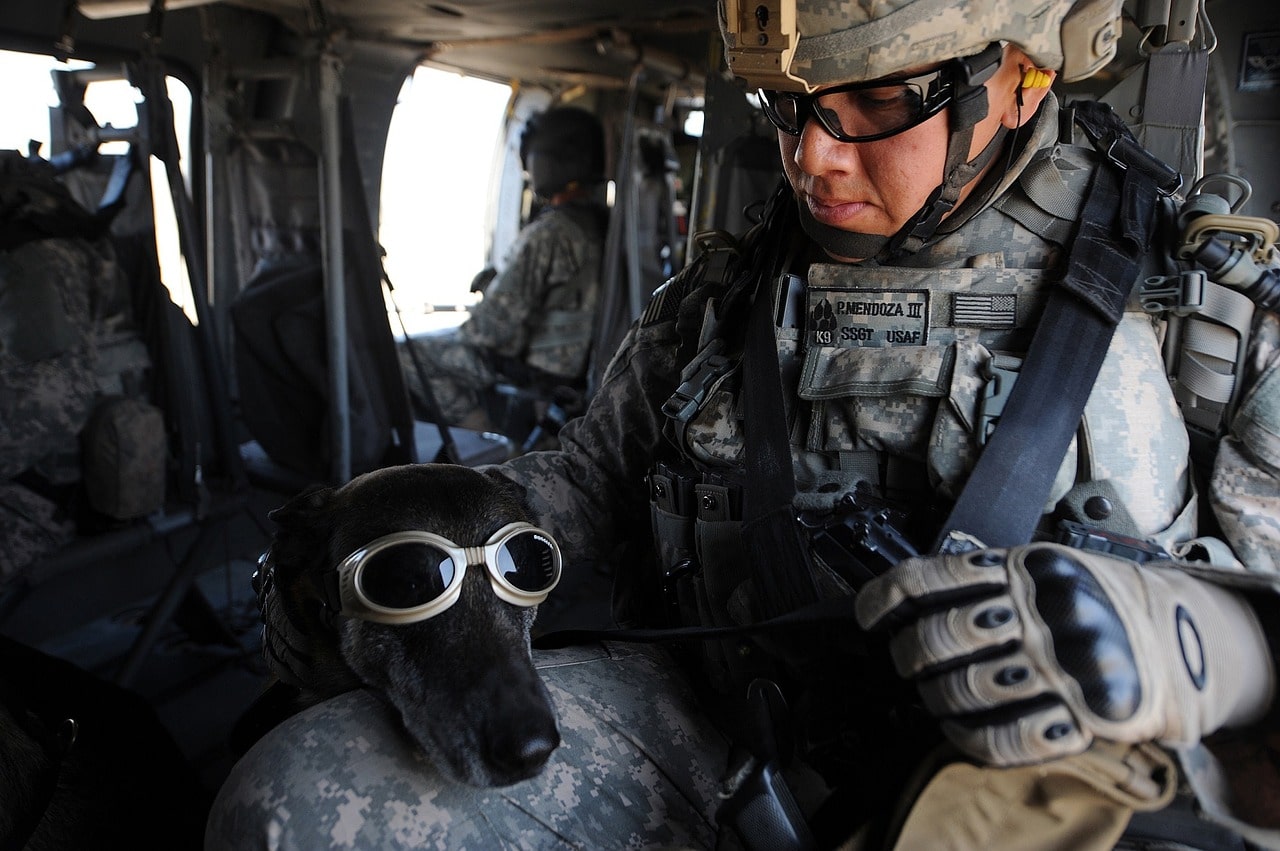 That's when Craig knew that he needed to rescue the dog. Craig fell in love with the dog immediately, and he named the dog Fred. Unfortunately, Craig was due to go back home soon. It was nearing the end of his tour, and Craig also knew that taking Fred home would be a lengthy process.
As Craig headed to board the helicopter to go back home, he feels Fred poking his heel. When Craig looked down and saw Fred, Craig immediately packed Fred in a duffel bag and boarded the helicopter with him. Craig knew that taking Fred back home in the US is a significant risk.
If Fred was discovered, it was very likely that he would've been euthanized. Fortunately, Craig had plenty of friends helping him take Fred back home. It was a long journey for Fred, but he was eventually reunited with Craig in the US.
Now, Fred lives a very different life. Fred now has a forever home, and he has the best dad that he could ever ask for. Fred now loves running around beaches and enjoying a life that would've been unimaginable to have back in Afghanistan. Here's a heartwarming video showing how Craig and Fred met and how the two became best friends.
Video Source The Dodo via YouTube