If you've never had to fib when caught red-handed, then you've never truly lived yet. It's certainly a situation anyone would learn from, and we're digging it.
Take this hilarious malamute who was spotted by a passerby carrying a chicken. It happened somewhere in Alabama, and we thank this dude for sharing this clip on the net.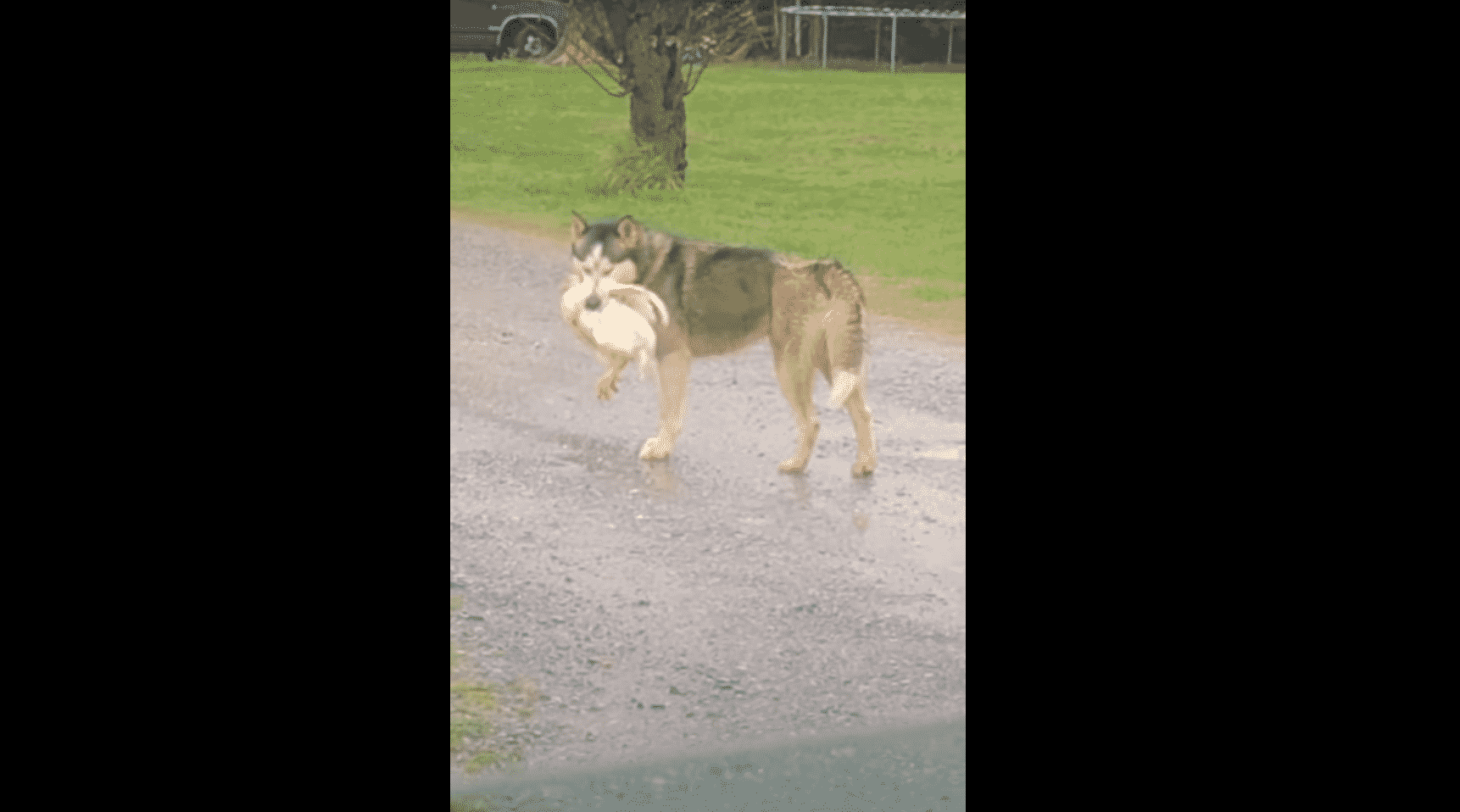 This dog literally used the joke about the chicken crossing the road as his way out. When he realized someone was on to his tricks, he quickly dropped the chicken from his jaws.
We could tell this doggo was aware that this wasn't regular behavior. Otherwise, he wouldn't have dropped the chicken that quick. You wise doggo, you.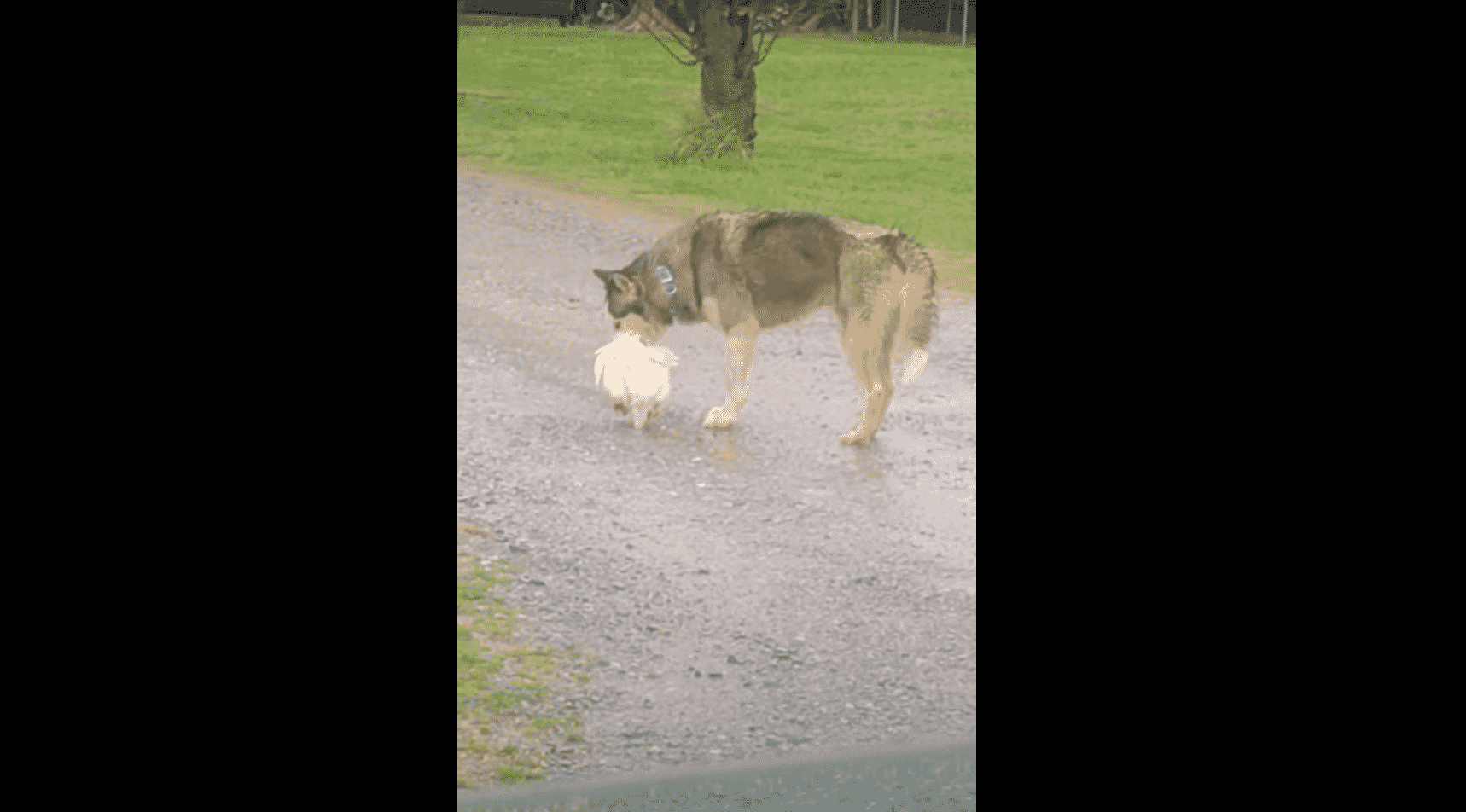 Perhaps he was just truly helping the chicken cross the road, eh? We don't speak dog, but we're inclined to think that way because dogs don't harm on purpose unless circumstances merited it.
That, and surprisingly, the chicken reacted calmly. It just shook its ruffled feathers a bit and ambled from there slowly. We'd be cackling and flying out of there if it were us.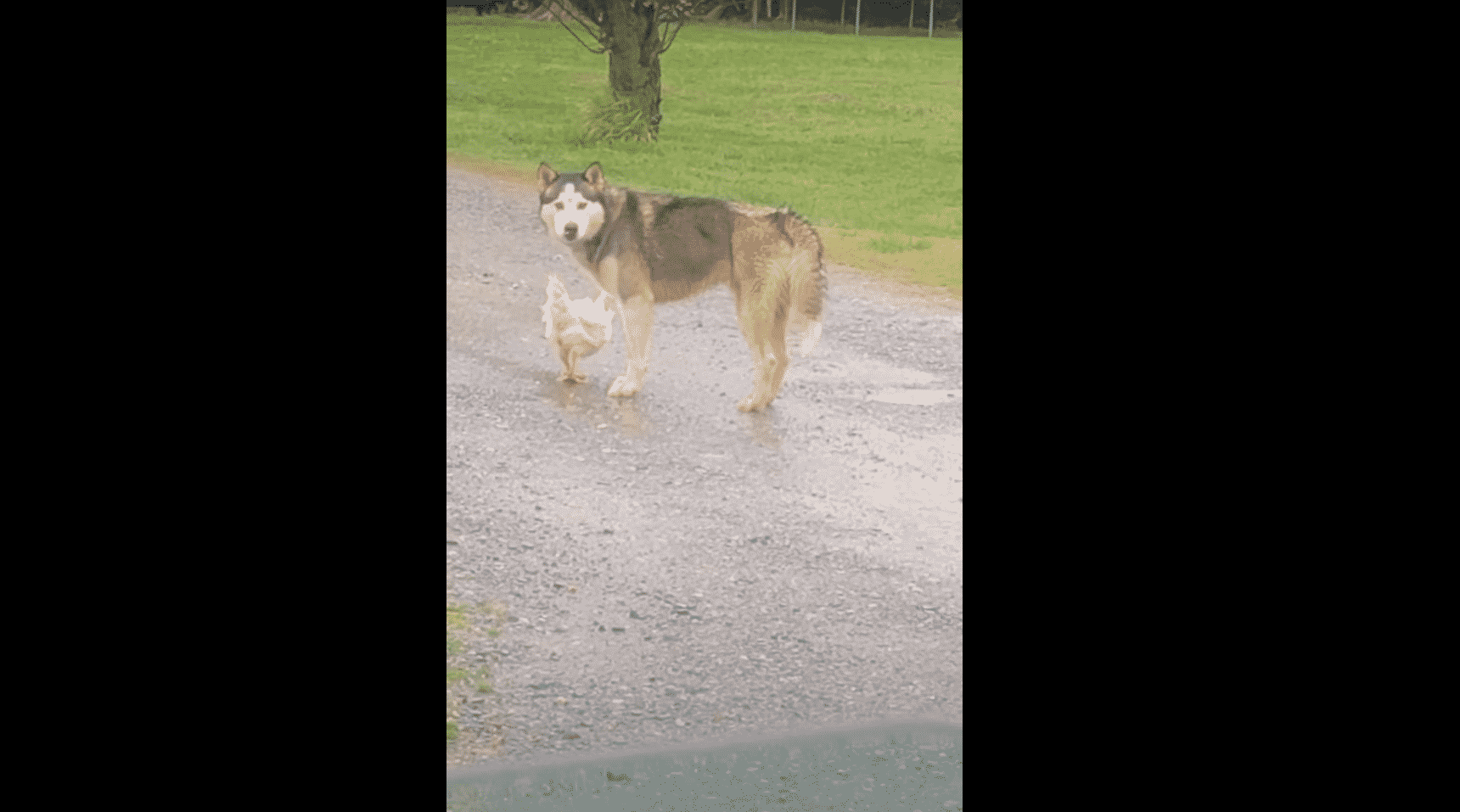 We think that these two might be acquainted and that this little commute happened regularly. True, it's hard to imagine, but it's hard to think that this is the first time this happened.
Whatever relationship these two shared, it's obvious they both weren't scared to be their authentic selves. Let's just say they have a peculiar bond, but a connection's a connection, you all!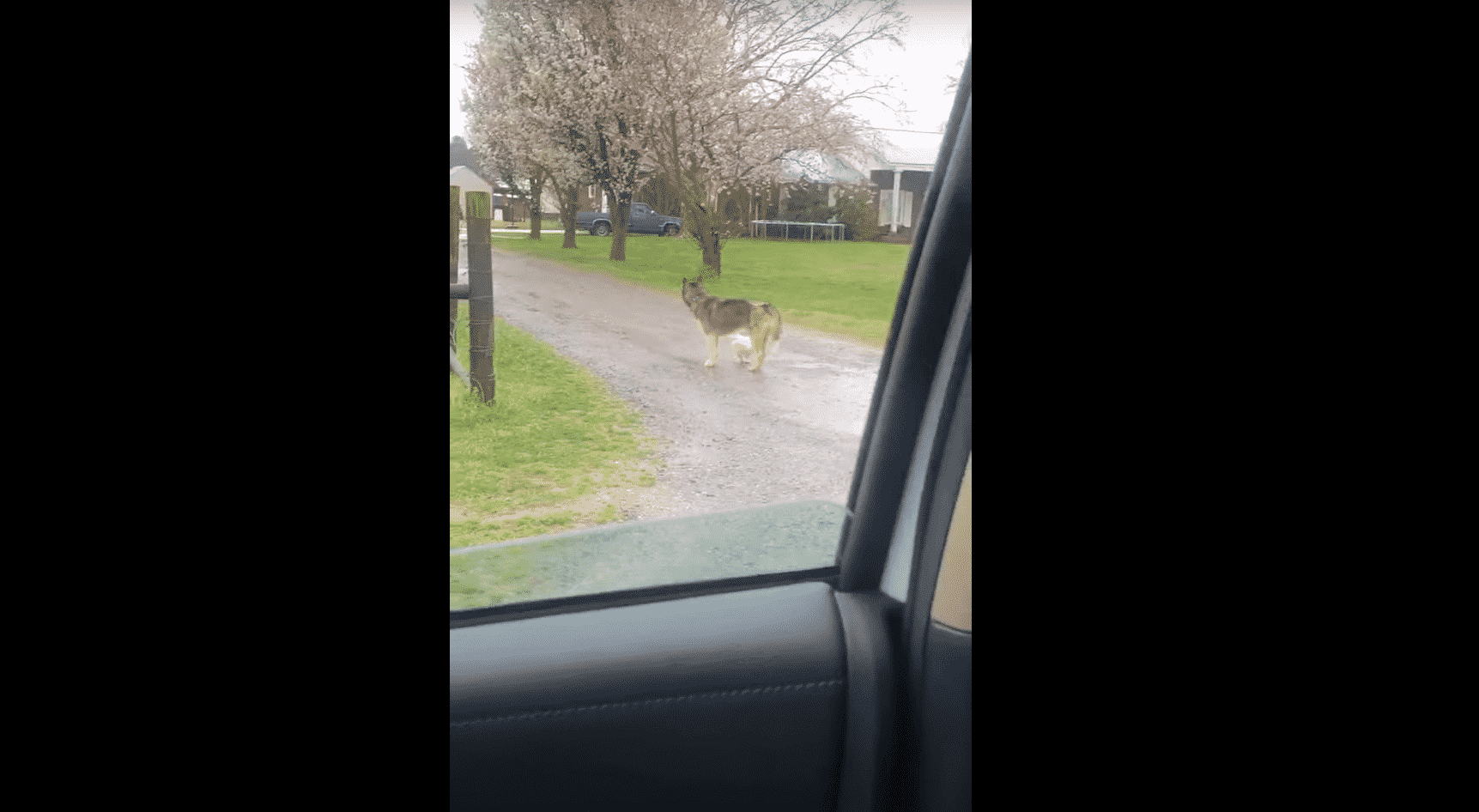 Perhaps this was a pre-arranged sort of transportation. Perhaps the chicken hurt its wings and legs a bit and couldn't fly nor walk long distances. That's a really tough situation.
Whatever the case, these two certainly gave those who saw them quite a fright at first. Then they just found the whole thing hilarious. Well done, and we hope to see more of you guys!
Credits to ViralHog via YouTube