Puppies will always choose playtime over anything else. They're much like hooman kids who'd rather play than sleep, eat, or drink.
While parents have a valid point in scheduling everything, it's sometimes a good idea to do something randomly. After all, there are only a few scheduled things we can truly find joy with.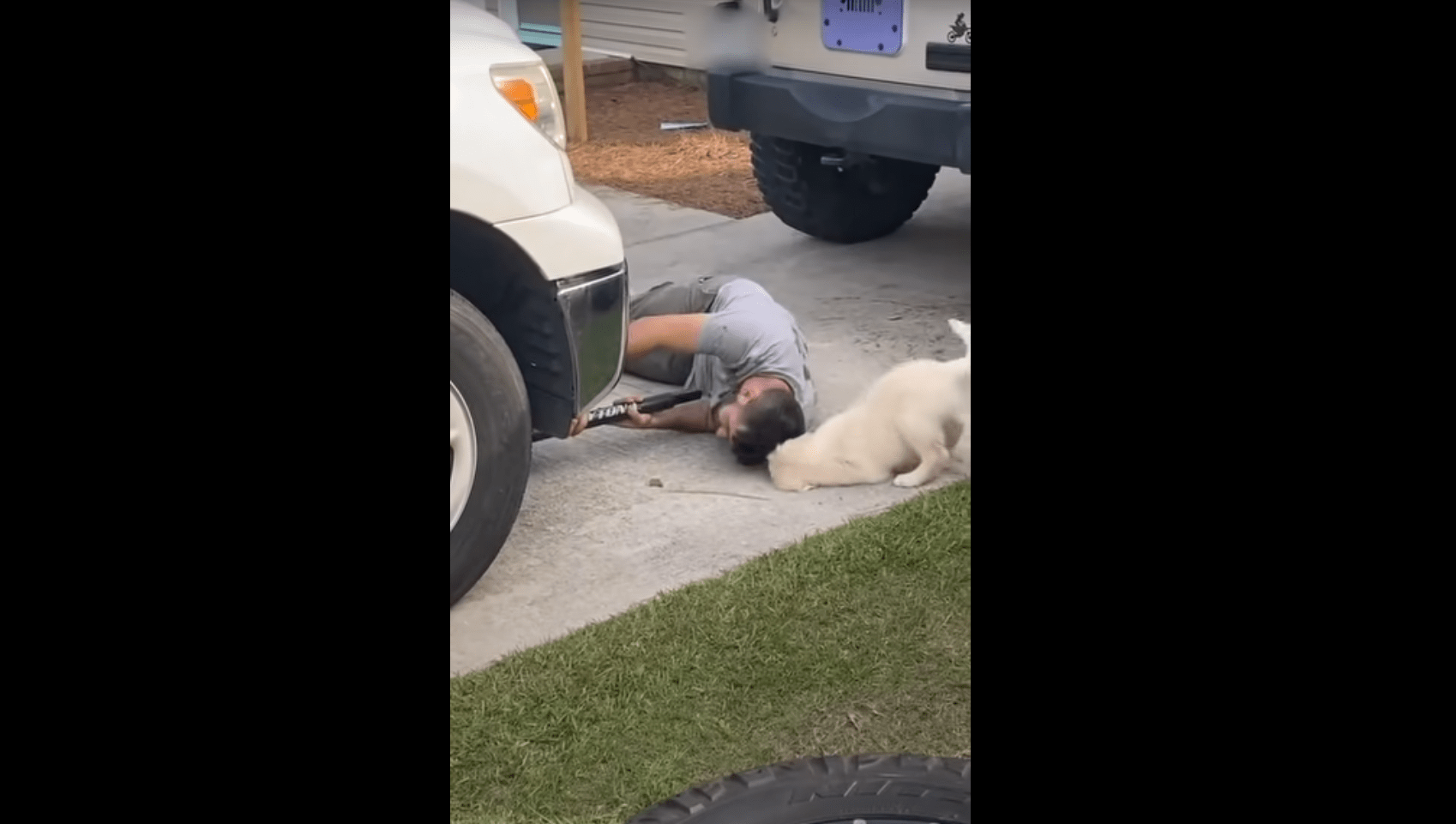 This puppy named Skeeter definitely wanted to play with his dad. He was laying right on the ground with a tool in his hand to fix something under the car, but this pup had other plans.
What could be more interesting than an opportunity to play? In Skeeter's mind, dad was asking for it, so he began to playfully nip at his head and neck.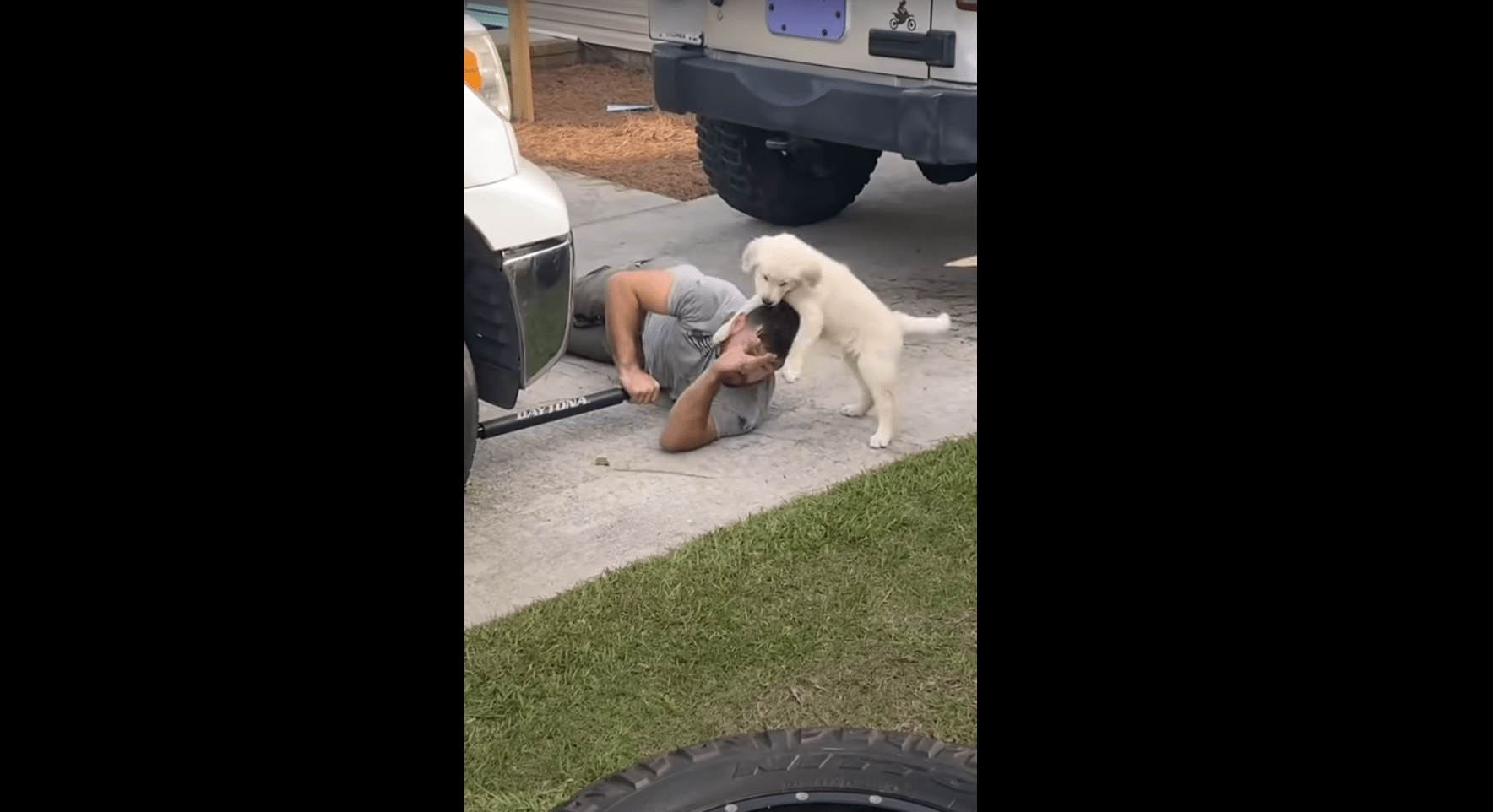 Dad was obviously trying to get some work done with his car, but his puppy's not making it easy for him. The persistent little rascal wanted to play, and he single-mindedly pursued it.
We know that once a dog puts his back into something, he'd surely get it. Dad tried his best to get on with repairing his car, but his puppy's persistent efforts won over.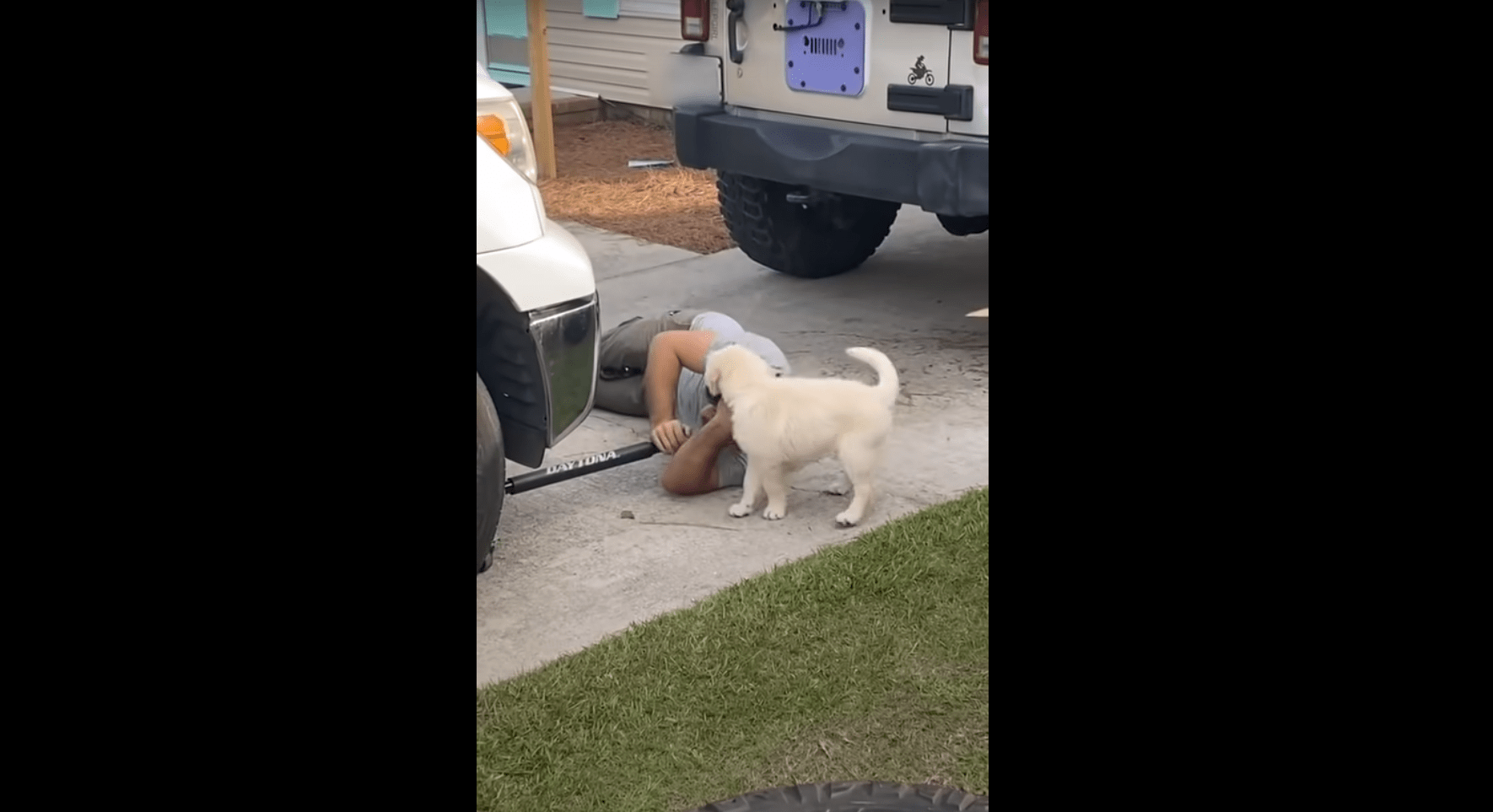 Mom, who filmed the entire thing, had the grandest time of all. She had so much fun watching her man and pet battle with each other.
Dad had no choice but to protect his head from the pet's playful nips to his head. They probably felt ticklish and just plain uncomfortable as a whole.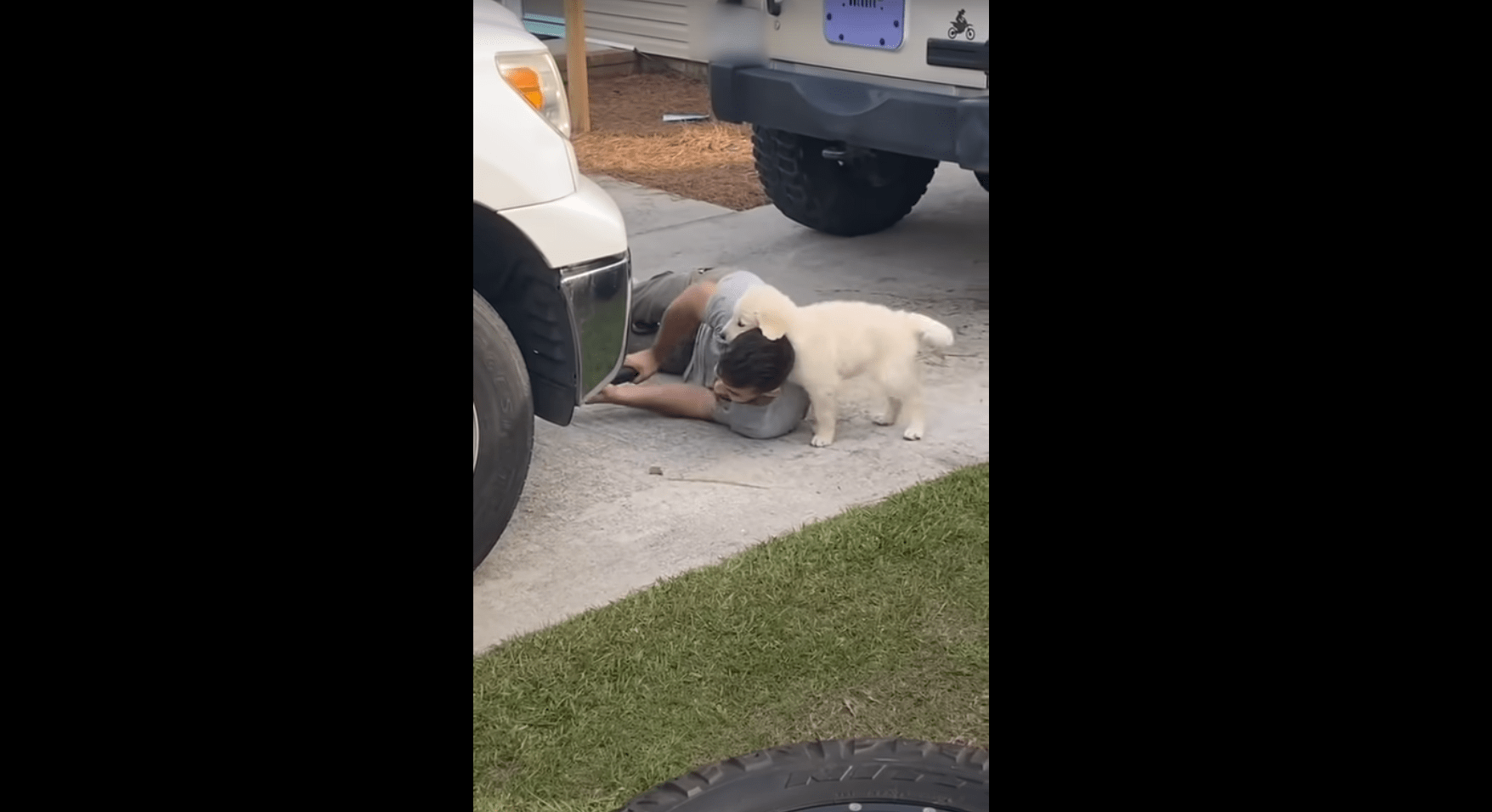 Skeeter wasn't going to go easy on his dad since he'd been busy with a lot of stuff lately. Now that this opportunity presented itself, he was grabbing it and will not take no for an answer.
We'd like to think that dad won this battle, but we just know that Skeeter won. It's likely that dad tossed his tool aside and then proceeded to give the puppy some love.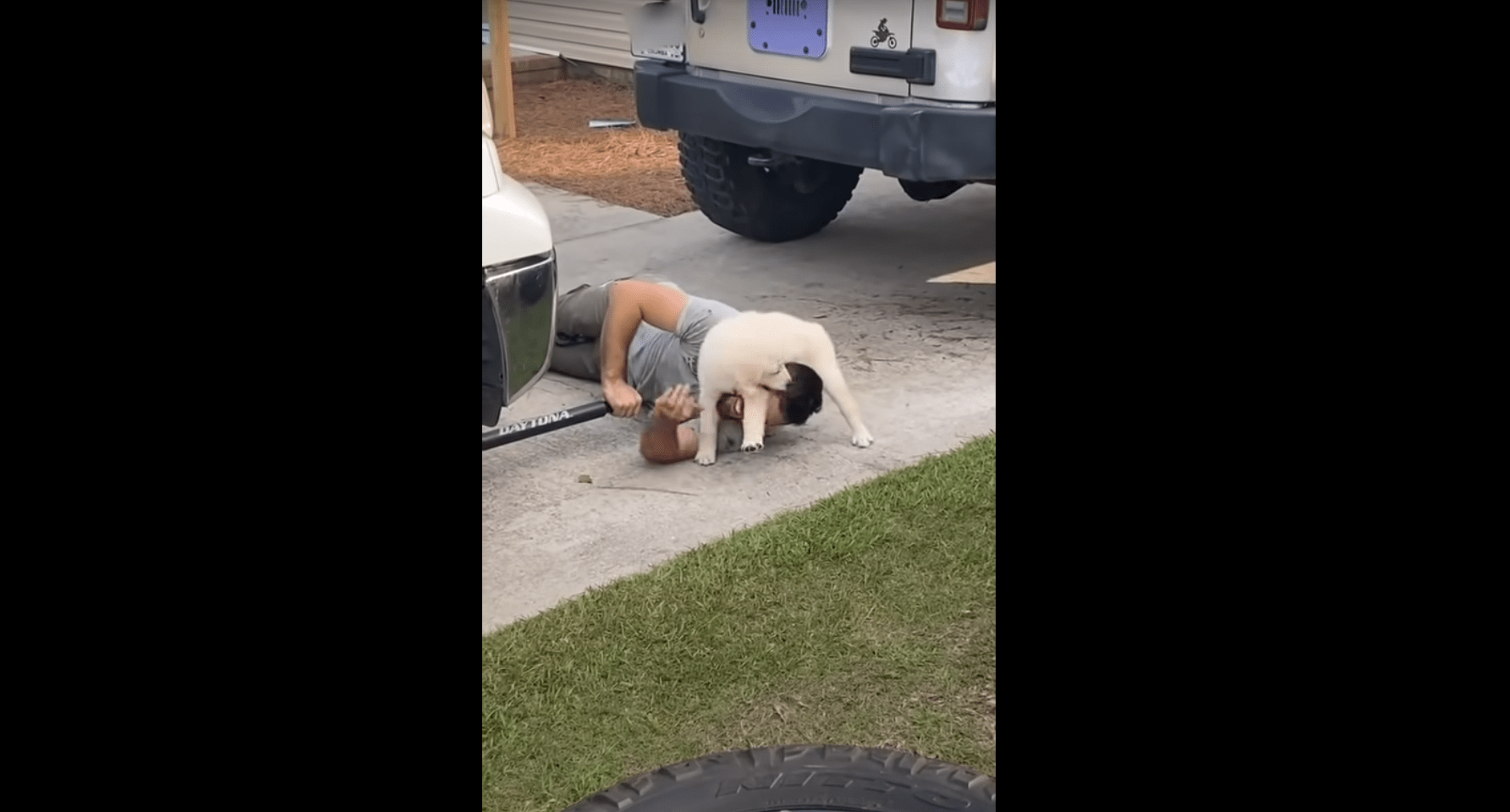 We hope you still got to fix your car later that day, sir!
Credits to RM Videos via YouTube