Dogs can play various roles depending on the needs of their owners. Some dogs are excellent guard dogs, some are companion pets, and some aid humans as therapy dogs. Dogs also have their typical temperaments and personalities that are specific to their breed.
However, as most dog owners have realized, our beloved canine friends are dynamic creatures and must not be judged on face value alone. Environmental factors and how they were raised still play an important role in shaping their overall character. Some dogs may even surprise us with their amazing capacity for compassion and kindness.
Sarge the German Shepherd was an excellent example. His owner, Cheryl Stephen, had the habit of taking in rescue animals, which helped in developing the dog's tender and nurturing side. Cheryl shared how their entire family was true-blue animal-lovers, and that they regularly brought stray animals to their homely farm in Ohio.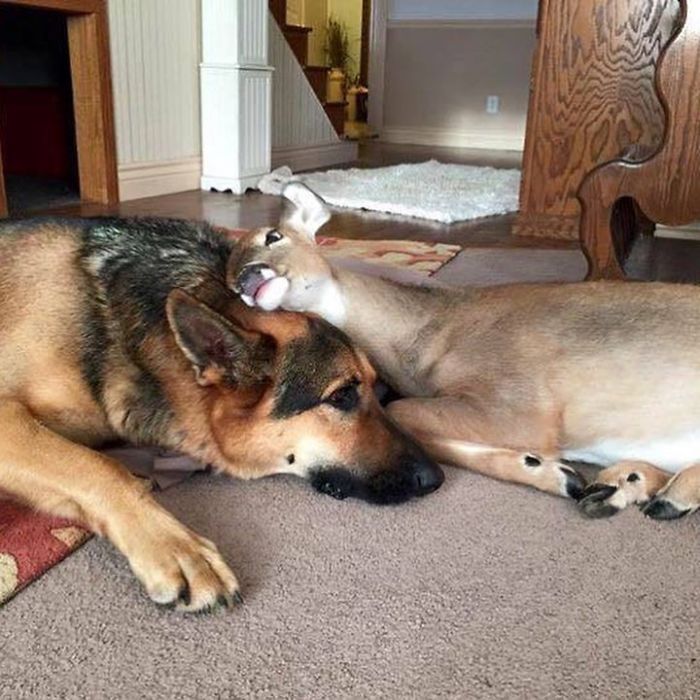 As it turned out, Sarge had an incredibly soft spot for orphaned fawns, especially the injured ones. He assumed the role of guarding any orphaned fawn that was taken in.
Sarge also had a playful side to him. He loved roughhousing with the kids, chasing them, and biting toes. However, that fateful moment that this big ornery pup laid eyes on an orphaned baby deer, he became the poor animal's personal guard and babysitter. Sarge was surprisingly tender and attentive to the fawn's needs, offering his own brand of comfort and solace.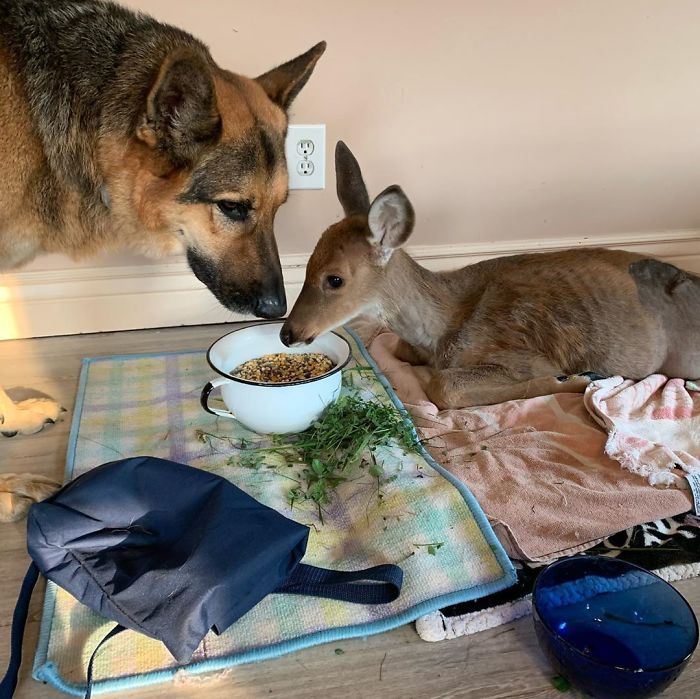 Cheryl shared photos of Sarge and his fawns online, and expectedly, they gained traction. Sarge was often seen cuddling with his fawns or hanging out with them on the grassy fields just outside their house. Wherever the big dog went, the fawns were sure to follow.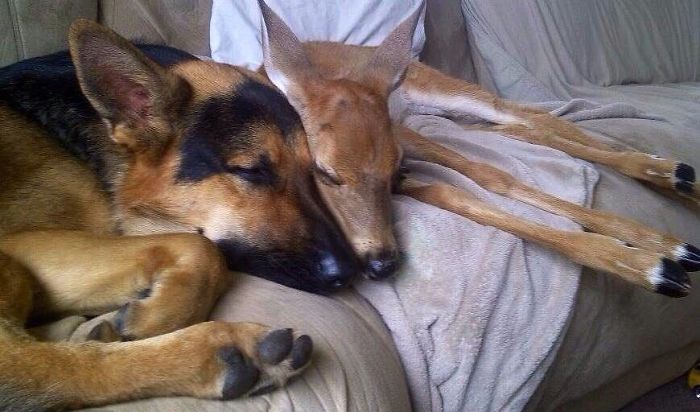 The fawns really loved spending quality time with their new "mama," and Sarge sure wasn't complaining one bit.
Photos courtesy of Cheryl Stephen via Instagram