Spending time outdoors is pretty important to doggos. We must remember that our fur babies used to be nomadic creatures, and they simply love exploring. But sometimes, they get too excited when we take them out for a walk that they start to misbehave, just like this hilarious pupper named Bella.
This playful pooch belongs to Kane Baker. One day, Kane and his sister Tia decided to take Bella out for a walk. They always take the pupper to this public park near their home in England. Kane's fur baby is usually obedient and well-behaved, but when she saw the fountain at the park, she immediately ran towards it!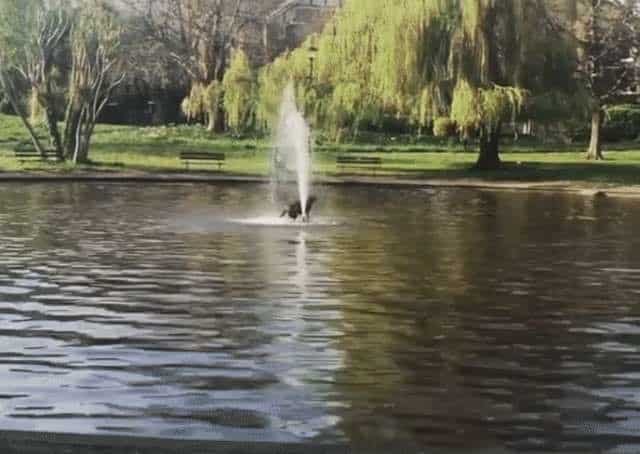 Unfortunately, it's not easy to retrieve the pupper since the fountain is in the middle of a shallow lake. Kane and Tia tried different techniques to get the pup out of there. They called out her name, threw her favorite toy so she would fetch it, and they even pretended to leave so that Bella would run after them.
But the pooch was just having too much fun with the fountain, so none of these worked. Kane then had to face the inevitable; he had to go into the shallow lake and get the pupper himself. The dog dad had to strip down to his boxer shorts as he had to wade through the water.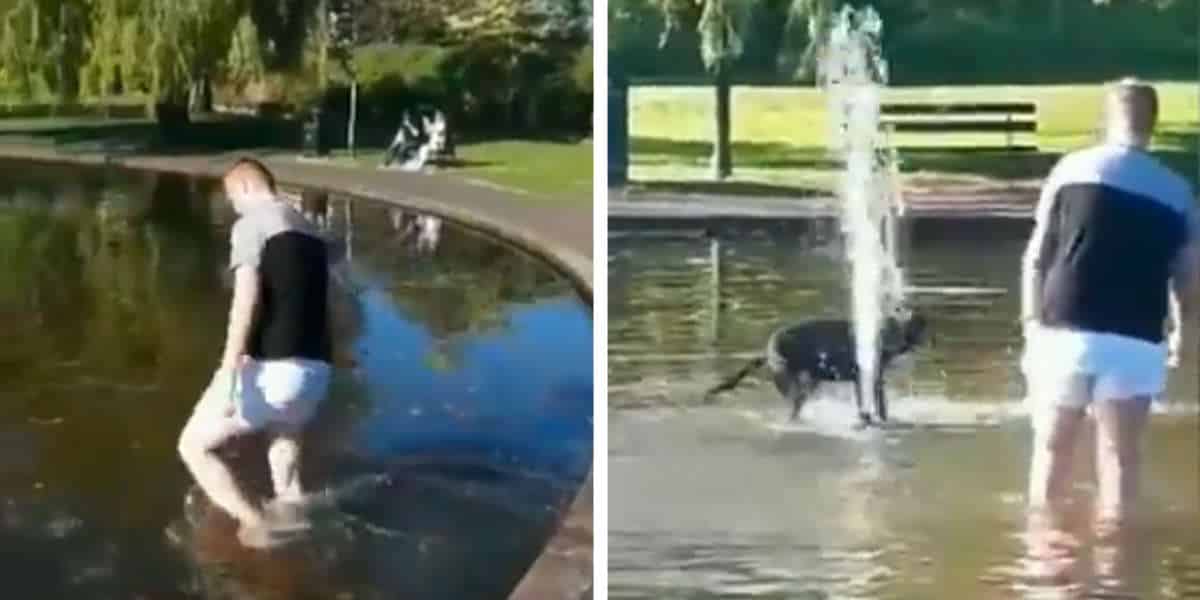 Kane said that it was pretty embarrassing as other park-goers stared at him. Inadvertently, Kane's friend happened to walk by and saw his "aquatic adventure." He then whipped out his phone and recorded Kane retrieving his doggo, who was not ready to go home yet.
Kane explained that this is already the second time that this has happened. So he's thinking that he won't bring Bella to this park for a while. The dog dad shared that he will be bringing a towel when they return as he expects the same thing to happen again.
Man reluctantly gets into pond. pic.twitter.com/1YVaWitfMz

— Dick King-Smith HQ (@DickKingSmith) June 17, 2020
Credits: @DickKingSmith