The fact that our doggos can be trained to do almost anything is probably one of the reasons why they are our furry best buds. But no matter how much training we give them, our puppers still find ways to break a rule or two, especially if it involves food.
If you are a new dog parent, then heed our warning. Our fur babies would forget all that we taught them in a matter of seconds just so they could have a tasty snack. And the viral video below is proof of this claim. This mischievous mutt that was caught red-pawed is River.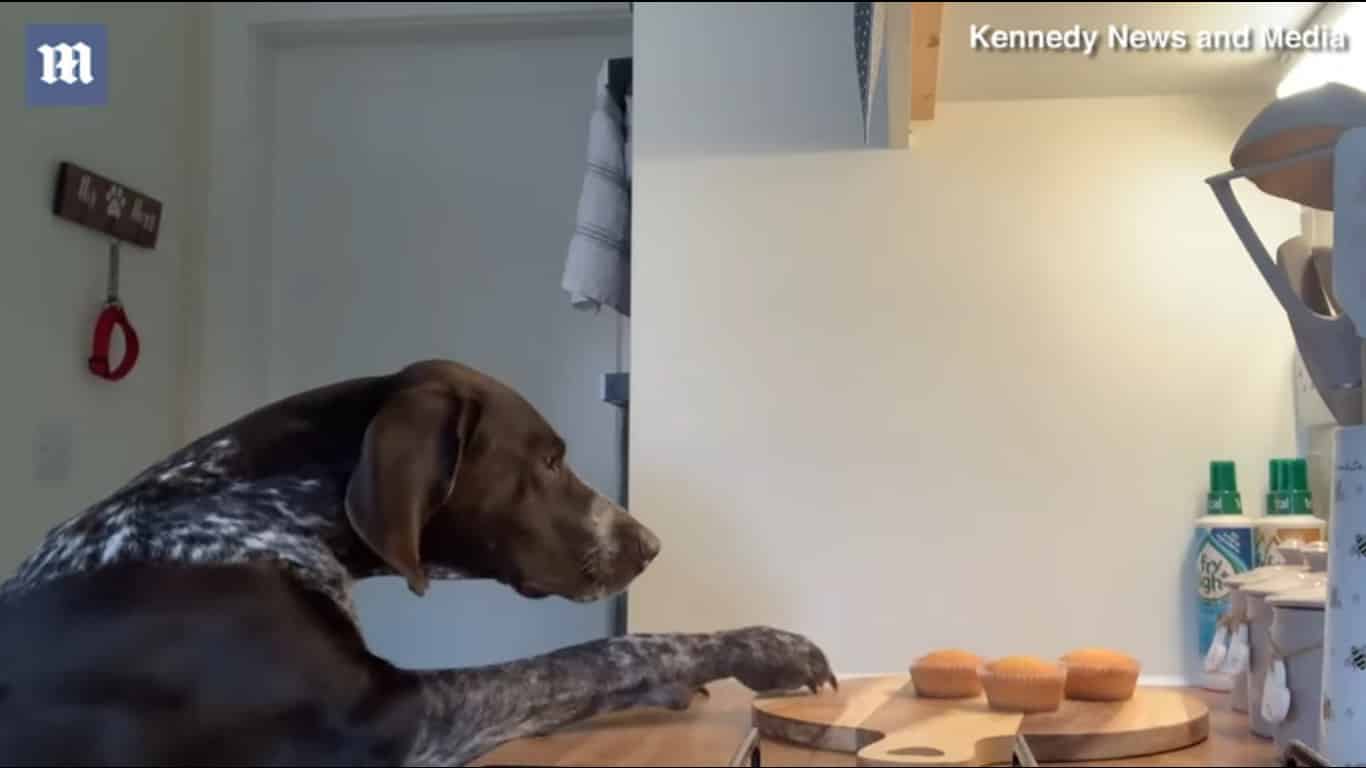 River, along with her younger sister Winnie, both belong to Kara Probin. Before the doggy video below went viral, Kara had been puzzled at how the food in her kitchen always disappeared. The dog mom assumed that it was Winnie because the younger pooch always tried to steal food from the dining table, while River just begs.
When Kara started baking cupcakes, she would notice that her creations would magically disappear every time she left the kitchen. Whenever she asked her two German Shorthaired Pointers, Winnie would look extremely guilty, as expected.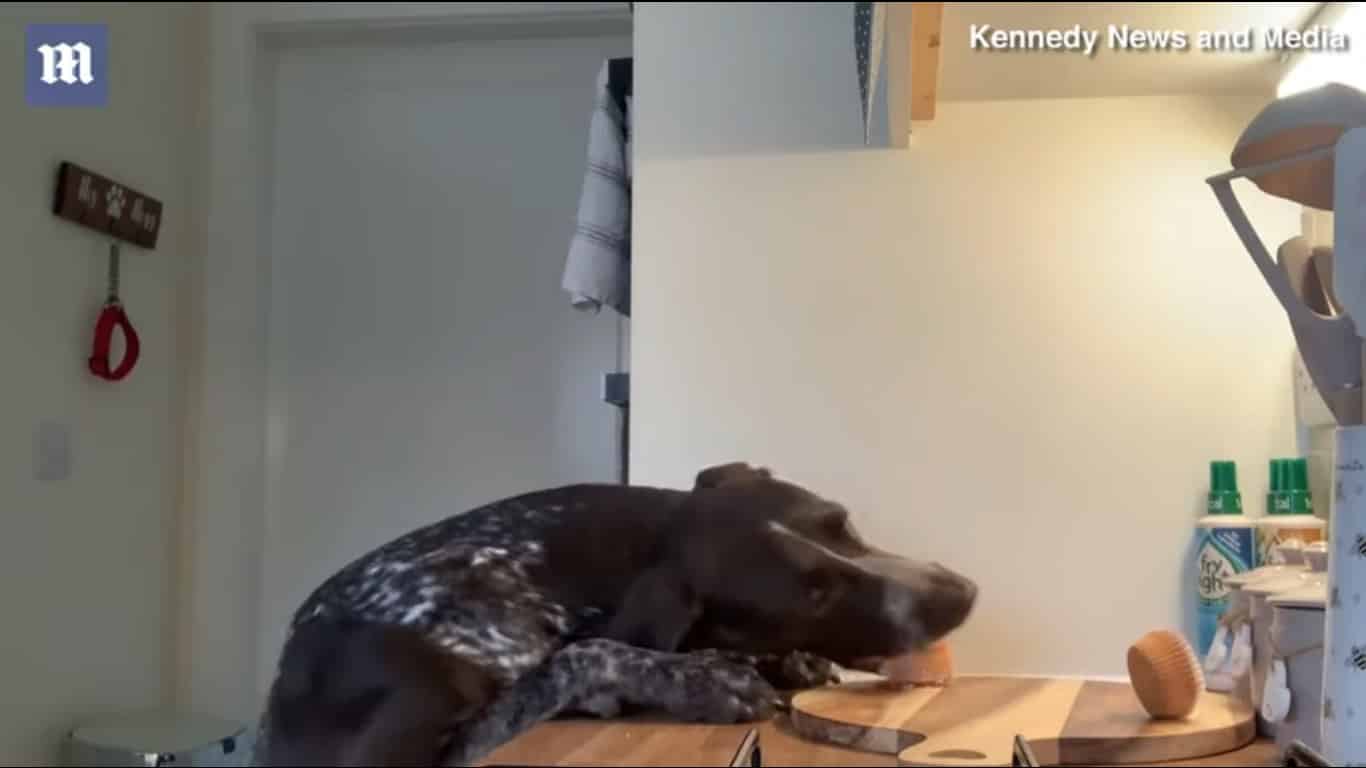 But one day, Kara was baffled when a piece of cake disappeared from the kitchen counter after she placed it so far back that neither of her doggos would be able to reach it. Curious as to who is the culprit, Kara set up a hidden camera and three pieces of cupcakes.
Kara was stunned when she found out that it was River who was stealing her cupcakes! The dog mom admitted that she never thought this good girl who never tried to grab food off the dinner table is the cake thief. Kara started calling River a "criminal genius" because of how she misled her into thinking that Winnie is the thief. Watch the criminal genius at work in the doggy clip below.
Credits: Daily Mail