Dogs have always been known as the guardians of our homes. Most dogs aren't just there to look cute and play with us; they took it upon themselves to be the official furry security guards of our properties. They understand that we are the leader of the dog pack, and they don't want anyone to endanger our lives.
But can we say the same for our cats? Well, they aren't exactly the guardian types when unknown humans enter our homes, but when it comes to dogs? That's another story. As we all know, cats and dogs just simply don't like each other. Although we can train them to get along, their natural instincts tell them to dislike the other.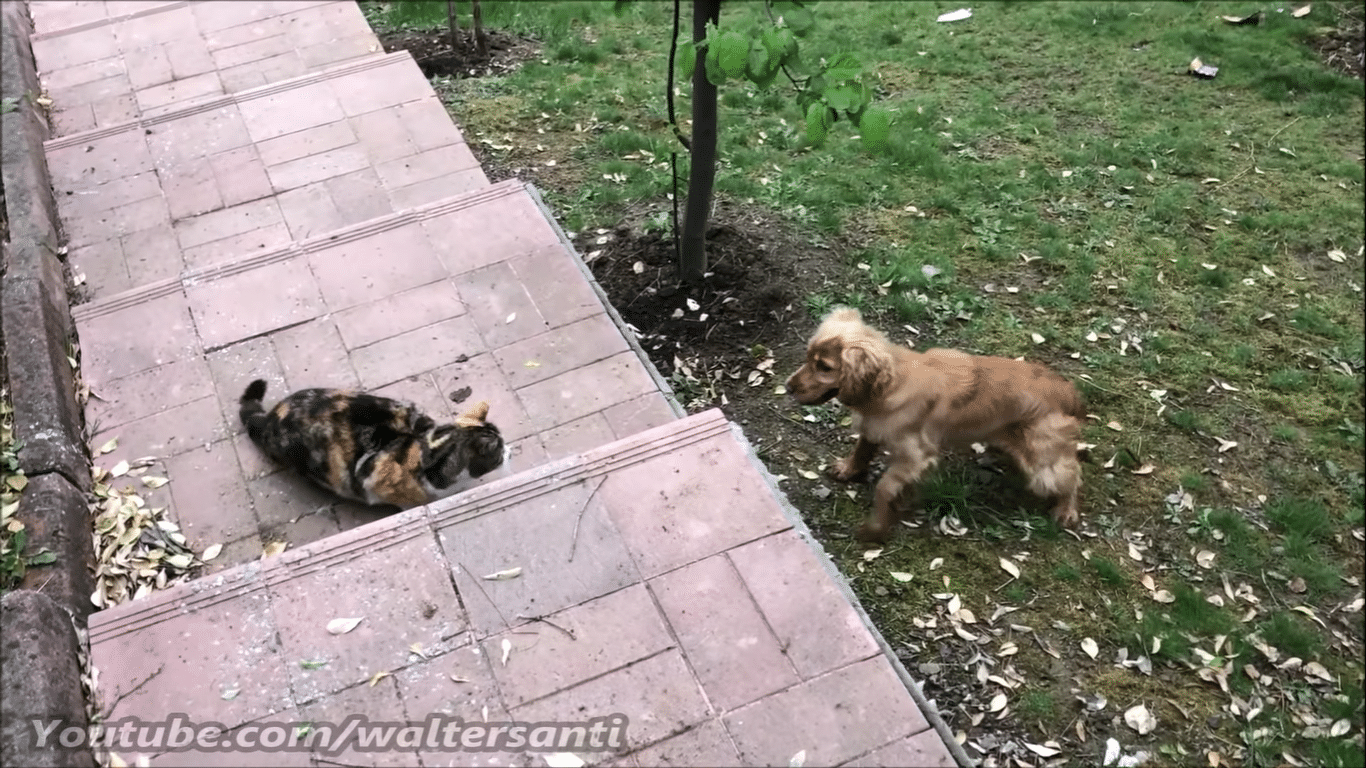 We don't like seeing cats and dogs fight, but sometimes, it can create a hilarious video that induces laughter instead of horror, just like the video below. So you don't have to worry about any animals getting hurt. People who have cats and dogs at home know that these two fight a lot but none of them really get hurt.
This viral clip was actually shot by the owner of the cats. The dog in the video is his neighbor's, and all that the pup wanted is to cross over to his side of the garden. Dogs like exploring new places, but the cats on the other side is not allowing the pup to sate his curiosity.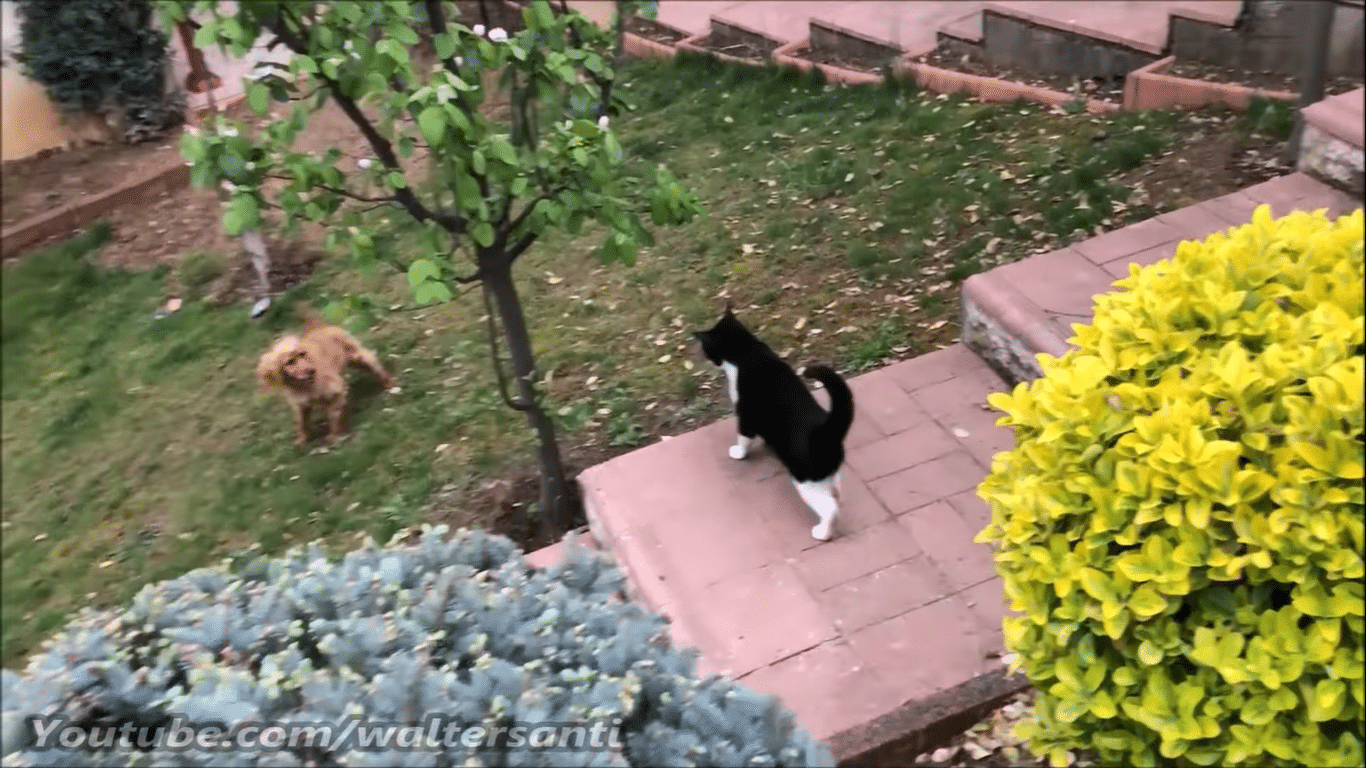 The pooch had to deal with several cats. The first is already feisty, and every time the pup tried to cross over, the kitty was quick to respond. Later on, the first cat got tired of chasing the dog around, so he left. But another kitty replaced him. The cats' owner says that the second cat is the "Level 2" cat, and he is quite right.
The second cat was a lot quicker than the first one. It makes us wonder if this pooch can ever explore the neighbor's garden. At the end of the clip, however, we got our answer. It turned out that the neighbor has four cats in total. Perhaps this doggo better rest for now and continue the "battle" another day.
Credits: walter santi