Losing someone we hold dear is always a difficult pain to process. We find ourselves constantly torn between honoring their lives, or trying to make sense of what happened. Each day feels like riding a rollercoaster of emotions as we go through the motions of our grief.
It doesn't matter who it is that we lost. We can lose a member of the family, a relative, a close friend, or a pet we hold dear, and the pain would be the same. The feeling of emptiness that comes after will be the same as well.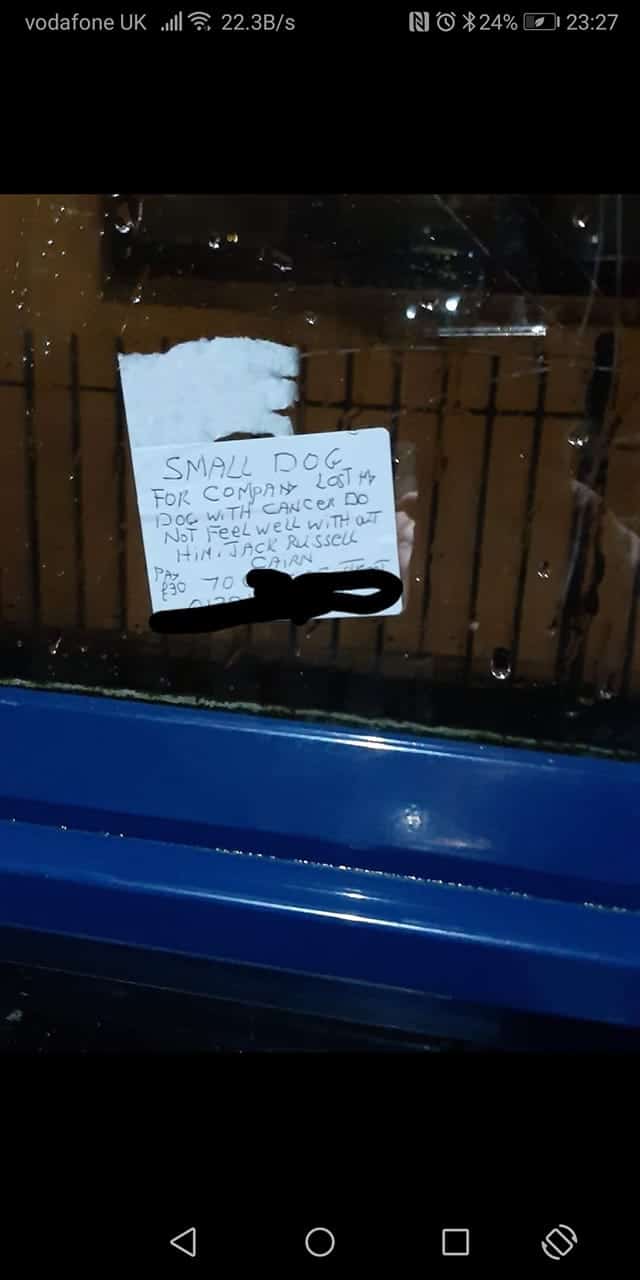 Searching for a doggy companion
The heartbreak caused by a four-legged pal's death is what David MacLeod's customer of eight years knows all too well. The man was completely lost after losing his beloved furbaby to cancer. He desperately longed for a doggy companion that he posted a note about it outside his house.
MacLeod, who works as one of Iceland Home Delivery's delivery drivers, came across the man's note while doing rounds. It briefly explained what the man was going through, and his longing to have a dog again. MacLeod felt bad when he saw the note, so he took it upon himself to make the man's wish come true.
It takes a village
The delivery guy asked his friends on Facebook to help him find a dog for the man. He told them about what the man was going through and why he was desperate to have a dog live with him again.
His search led him to animal rescue centers such as Give A Dog A Bome, which offered to help him. People outside MacLeod's circle reached out to him as well and asked him to extend their condolences to his grieving customer.
As of writing, MacLeod has yet to find a dog suitable for the man. While he wants him to have a happy ending, he wants to make sure he finds the perfect dog for him.
Credits to David MacLeod