Brazil is regarded to be a country that has a severe stray dog situation, especially in big cities like Rio de Janeiro. They litter the streets and have a difficult life fighting for survival.
Fortunately for one of these dogs, he was able to turn his future around and found a good life living in a Hyundai dealership.
A stray dog's story
One day, while the dealership was closing, one of the employees saw the stray wandering around their lot. He called his colleagues and showed them their unexpected visitor. The stray dog walked up towards them, and they could see that he was famished and lonely.
They felt sorry for him and their showroom manager, Emerson Mariano, decided to give him some food and let him stay in the lot for the night. When they returned the next day, the dog was still there.
There was a change in the dog's demeanor. He was now happy and eager to see them. The pooch was also very gentle and sweet towards them.
As the days passed, the dog kept returning, and the employees grew to adore him. Mariano even gave him a bath so he would be clean and good-looking as he stayed in front of the showroom.
He eventually named him Tucson Prime. The dog's name was taken from one of their car models and the name of their group of dealerships.
According to Mariano, there was no doubt that the dog was staying there, so giving him a name was important.
Beloved employee
Even the dealership's clients grew to love the dog. They looked forward to seeing them as they go inside the building. He became well known as part of the business that he was declared as an official employee and even got his own ID as their mascot.
Mariano said that Tucson Prime gives them luck. Some of their customers bought cars because of him. They even return to the dealership and bring their pets so that they could play with him.
Soon, he will be headlining a national campaign for the auto brand and get featured in a commercial. Not bad for a once homeless dog.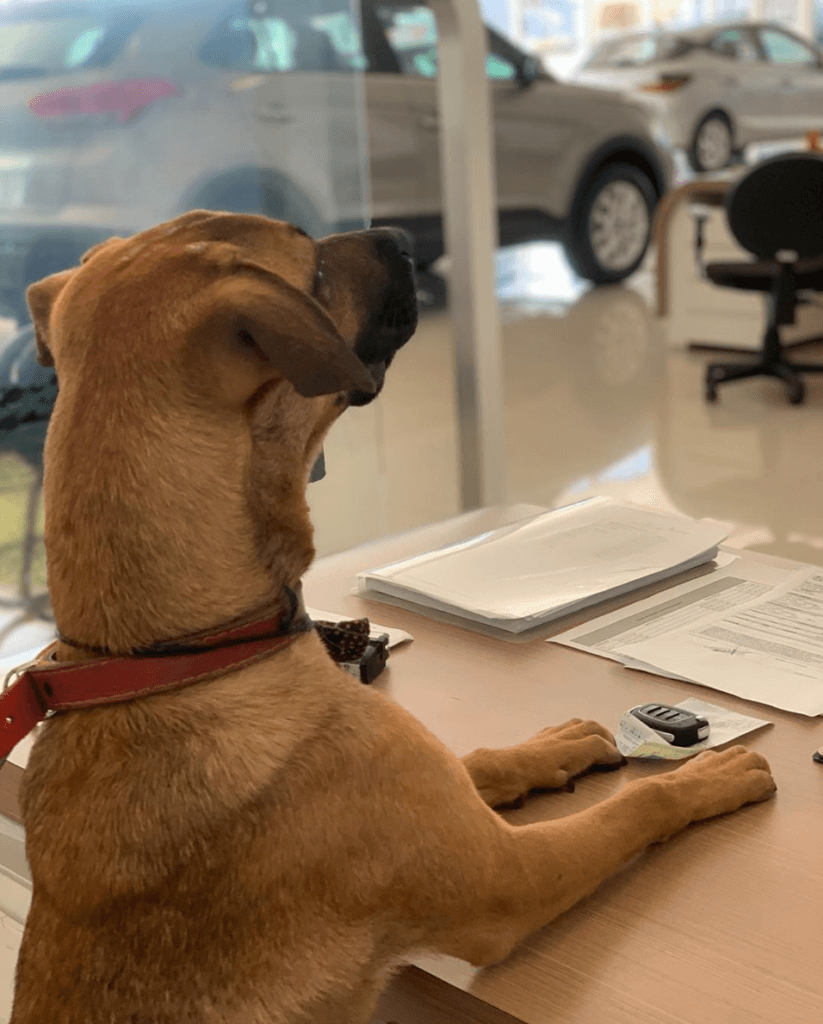 Source: @tucson_prime/Instagram