A sweet Pit Bull mix was found alone in an empty parking lot by two morning joggers. The joggers noticed that the pup was in pain and looked malnourished. Out of kindness and pity, they immediately called animal control to help the poor pup.
It was suspected that the white Pit Bull was abandoned during a very cold night with just a blanket to hold on to. The pup had injuries around his body and also endured frostbite. Fortunately for the pup, he now has a shelter he can warm himself in and recover.
A shelter called Dan Cosgrove Animal Shelter accepted the pup in their care gave him a fitting name, Lincoln. While most pups would be happy to see their rescuers, Lincoln was afraid of them. The pup clearly wanted to run away from them, but he had no strength to do so.
Based on Lincoln's reaction, it's not hard to know that he faced a difficult life in his previous home. When they first examined the pup, he had overgrown nails, mange, and irritation on his skin, likely from being kept in a tight space with his own urine and feces. The pup also suffered from a sore that made it hard for him to move around.
Lincoln received treatment and regular checkups until he recovered fully. The pup was also showered with a lot of love from the shelter staff. Lincoln has learned to open up to those around him and has been doing great physically.
Even though Lincoln is now in good hands, those who made his life miserable should still answer for their cruelty. Officials are trying their very best to track down the pup's former family and make them pay for their mistreatment. Hopefully, Lincoln will get his justice soon.
As for Lincoln, he is looking to the future on a positive note. Many have fallen for the pup and want to give him a home, but the pup is not yet ready for it. He needs more time to recover physically and emotionally, but the wait won't belong. May he find his forever family in a loving home soon!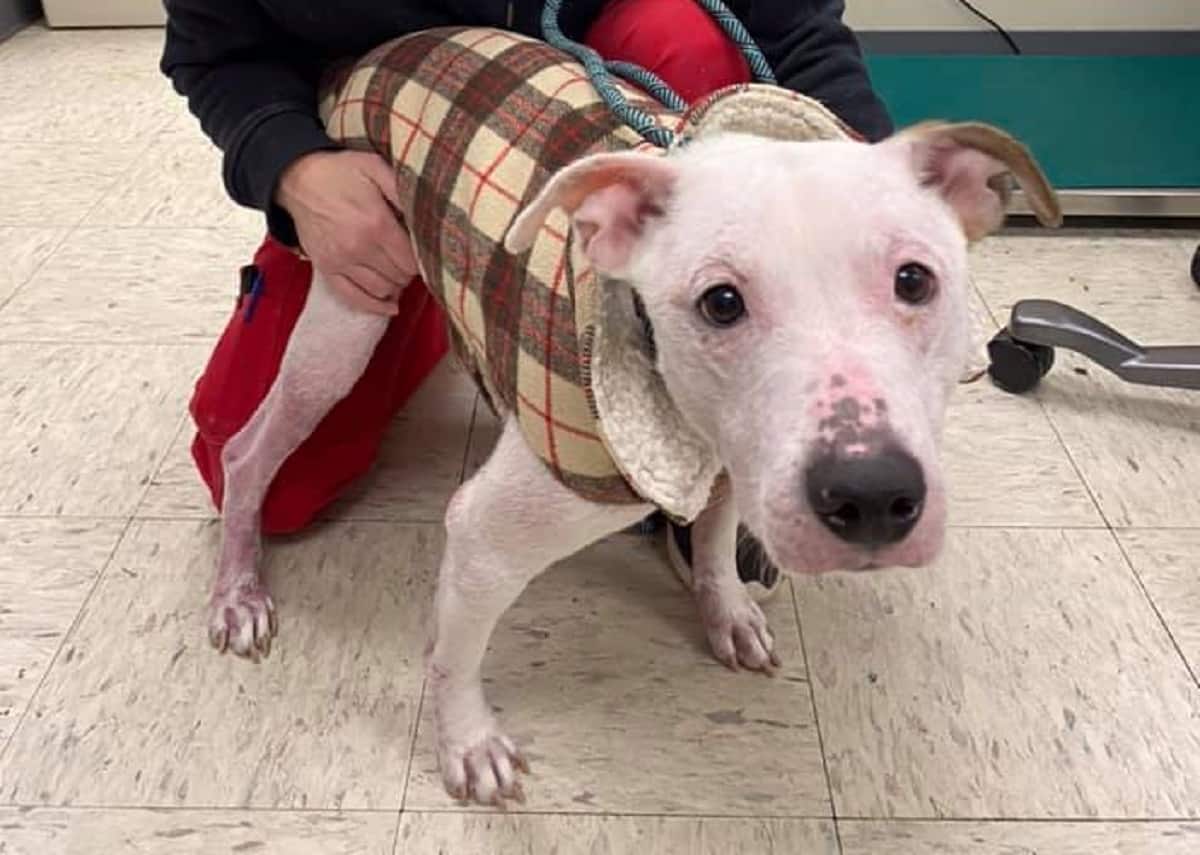 Credits to Dan Cosgrove Animal Shelter